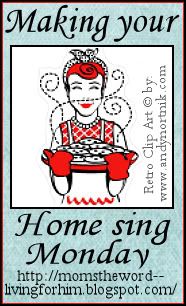 Welcome to the Making Your Home Sing I onday linky party! Every day you are doing something to make your house into a home for yourself and your family (if you have one).
My point with each Monday post is, what are YOU doing or going to do today to make your home sing? It can be an attitude or an action. So have fun, do some blog hopping, and link up!
Thanks!
Topics can include marriage, parenting, encouraging women, organization, cleaning, saving money, our behavior and attitudes, homemaking, homeschooling, recipes.....the opportunities are endless.
Note: We
had
109
linkups last week! You guys are awesomely amazing and amazingly awesome! Don't forget to visit one another and try to leave a comment
on at least one blog to encourage someone today! :)
On the left sidebar (down towards the bottom) is the "Making Your Home Sing! Monday" button which I'd love for you to grab and paste into your post! It is a "no-follow" button.
It's so stressful and difficult when you're pulled in many different directions with the needs of others and trying to balance your own family's needs as well.

I've been there. Have you?
At the time it seems simple enough to say yes. The person asking needs help, you assume it won't take too long and will easily fit into your already crowded schedule, and you just want to be helpful.
While you are happy to help, you can often find yourself stretched to the max and/or feeling stressed or even resentful.
There have been times when I will say yes even though I don't want to do it or it doesn't seem like "my" thing, because I think "Well, it's good to stretch yourself," or "But I'm doing it for the Lord!"
Many times I have said yes and been greatly blessed by it.
But sometimes I have said yes out of guilt, or the desire to please.
I have felt guilty for saying "no" many times, but sometimes I have felt even worse saying "yes!"
There have been times when I will jump to say "yes" without even prayerfully considering it. Those are the times I usually regret.
In the past, I have had to set a boundary for myself to prayerfully consider a decision for 24 hours before I give an answer for something that demanded a big commitment or a lot of my time. This is my little "secret" that works for me!
This has been a wise decision for me as it prevents me from making an impulsive decision that I may regret. It gives me time to pray and consider and seek the wise council of my husband, (or even family and/or friends, if needed).
It has worked well, but sometimes I have crossed my own boundary!
The difference is the

peace

that I have when I say "yes" to the right thing and "no" to the wrong thing. Now, keep in mind it might not be the wrong thing for someone else, but it is the wrong thing for me (at that moment, anyway!)


Find that peace!!!! Say "no" when your priorities demand it, and don't feel guilty.
Realize you made the best possible decision given your priorities right now. For YOU, today, saying no is better than saying yes.
Remember, when you say "no" to one thing you're saying "yes" to something else, and sometimes that "yes" has to be to yourself and your family's needs!
It is hard to say no, sometimes, but it's often even harder to say yes.
I have regretted saying "yes" many times, but I have rarely, if ever, regretted saying "no."
What are

you

doing or going to do today to make your home sing? Please go here for instructions and/or ideas and come back here
to link up to join us today!
If you don't want to miss any blogs posts, you can subscribe
by
RSS,
Bloglovin,
Feedly
Facebook or Email
I'd love to connect with you
I am linking up
up to these linky parties: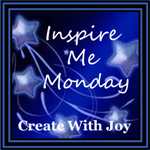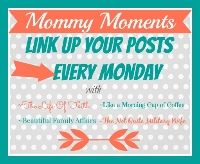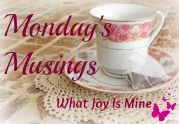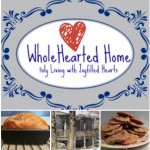 \