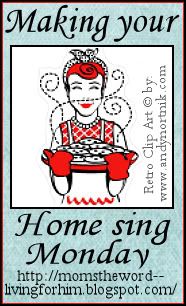 Welcome to the Making Your Home Sing Monday linky party! Every day you are doing something to make your house into a home for yourself and your family (if you have one).
My point with each Monday post is, what are YOU doing or going to do today to make your home sing? It can be an attitude or an action. So have fun, do some blog hopping, and link up!
Thanks!
Topics can include marriage, parenting, encouraging women, organization, cleaning, saving money, our behavior and attitudes, homemaking, homeschooling, recipes.....the opportunities are endless.
Note: We
had
111
linkups last week! You guys are awesomely amazing and amazingly awesome! Don't forget to visit one another and try to leave a comment
on at least one blog to encourage someone today! :)
On the left sidebar (down towards the bottom) is the "Making Your Home Sing! Monday" button which I'd love for you to grab and paste into your post! It is a "no-follow" button.
I once did a frugal post (well, I've done several frugal posts, haha) about our habits of pretty much running things into the ground before we buy a new one.
Well, that includes our furniture. Today I'm talking specifically about our couches. They were OLD. Old and ugly and uncomfortable. Everybody said so. Even visiting guests! ;)
This past week we bought ourselves new couches for the living room AND the family room. We've been planning this and saving for this for quite awhile. We meant to buy some months ago but then my mom got sick and it was put on the back burner.
The couch and loveseat that were in the family room were the only couches that we had ever bought, and we bought them before our kids were born so they were about 30 years old.
Those couches took as much abuse as you can imagine a family room couch does, and then some.
The couch and loveseat in our living room were hand-me-downs. We were the fourth family to receive and use those couches, everyone kept handing them down to the next family....wonder why? ;)
Let me tell you.....they were UGLY!!!!!! I hid the ugly brown & orange weave under blue and white checked slipcovers, but you can't hide how uncomfortable they were to sit on.
For years we would save money for family vacations instead of buying new furniture. I don't regret those wonderful trips with my family. But after the last trip to Disney I told my hubby "No more new trips until we save for those couches!"
If you aren't thoroughly bored yet (and frankly, I can't see why you WOULDN'T be), I want to introduce you to our new living room couches.
They look like a lovely shade of country blue in this picture but they are actually gray. The couches come in a box that is easily put together. I say "easily" because my hubby did it. ;) Dog not included.
(You can click on the photos to make them larger)
These lovely couches met and married in an enchanting place called IKEA. I first heard of them from another place called blogland, where everyone was raving about their Ektorp sofa (and NO, this is not a sponsored post, I am not getting paid and IKEA has absolutely no idea who I am) and their white slipcovers.
I have always wanted white slipcovers. Well, maybe not always, always, but definitely always. I also have two dogs. One of them a beagle who sheds like nobody's business. (Did I mention I am allergic to dogs?)
For years I have drooled all over my computer whenever I saw someone's cottage style living room complete with white slipcovered couches. Couches that got stains and then they bleached out the stains and everyone lived happily ever after.
So hubby and I went to IKEA to look for the

Ektorp

sofa and hubby was concerned about the white slipcovers. Did I mention we have a beagle who sheds like he's in a hair competition? He's not allowed on the furniture and we've never seen him on there, but his hair gets on EVERY thing (my dog, not my hubby).
However, due to my mom's recent death I think my hubby has mellowed a bit and he encouraged me to go ahead and buy the white. Either that or he's just given up or lost his mind.
The Ektorp has several different slipcovers you can get. Since I already switch up my decor accessories a few times a year, I decided to buy gray slipcovers for my fall/winter look, and white slipcovers for spring/summer.
I really wanted to buy the red slipcovers, too, because I LOVE the color red. But I restrained myself. For now, anyway.
I'll bet most of you don't have a cable running through your living room do you? We don't have a t.v. in our living room usually, but hubby moved one in there for me recently so that I could rest my aching back and watch some t.v. Hence, the cable. Also note the wrinkled slipcover. I think they look pretty good considering I didn't iron them before putting them on.
Here's a little living room "fall fashion" to brighten your day. :) These are the crib springs from the crib my babies slept in. I've shared it before. I change the decorations on it every few months to match the seasons. To the left are my rain boots. I wanted to wear them recently and couldn't find them.....now I know why! I forgot I was using them on display.
I've mentioned before that I really don't like clutter. Well, sad to say, decorating clutter is still clutter. I keep meaning to "quiet" this corner down but obviously haven't done a thing.
I'm loving our new couches. I told my hubby that every time I walk into my "new" living room I feel like a grown up. Or maybe an adultier adult.
After 30 years it was definitely time to buy something new for both rooms. Dollar stores, thrift shops and yard sales help me decorate.....but sometimes you HAVE to replace the old with something new.
We not only used it up, we WORE it out big time! That's what we do.
My hubby had to put wood down underneath one so-called "cushion" in order to make things more comfortable.
Since when does wood make sitting more comfortable! O.o Not only that, but we had to cram pillows between the back of the sofa and the cushions so you wouldn't fall through. ;)
I was somewhat afraid to let anyone even SIT on the new furniture, but I suppose that would be a bit extreme.........so I am letting everyone sit on them and enjoy them as long as they promise not to breathe on them. So far it's working.
Now for the family room sofas. Two words:

they recline.
We thought that feature would be awesome. Well, hubby and son did. They are just a plain dark brown (the sofas, not my family, although they do tan up pretty well). Nothing exciting but who needs excitement when you can recline?
So yes, I did just do an entire blog post about my new furniture. You're welcome! What are YOU excited about today?
What are

you

doing or going to do today to make your home sing? Please go here for instructions and/or ideas and come back here
to link up to join us today!
If you don't want to miss any blogs posts, you can subscribe
by
RSS,
Bloglovin,
Feedly
Facebook or Email
I'd love to connect with you
I am l
inking
up to these linky parties: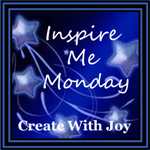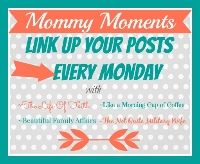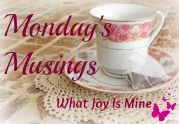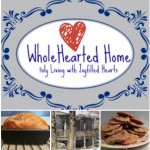 \