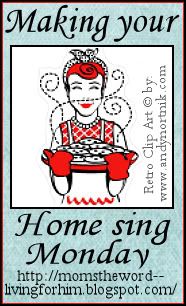 Welcome to the Making Your Home Sing Monday linky party! Every day you are doing something to make your house into a home for yourself and your family (if you have one).
My point with each Monday post is, what are YOU doing or going to do today to make your home sing? It can be an attitude or an action. So have fun, do some blog hopping, and link up!
Thanks!
Topics can include marriage, parenting, encouraging women, organization, cleaning, saving money, our behavior and attitudes, homemaking, homeschooling, recipes.....the opportunities are endless.
Note: We
had
118
linkups last week! You guys are awesomely amazing and amazingly awesome! Don't forget to visit one another and try to leave a comment
on at least one blog to encourage someone today! :)
On the left sidebar (down towards the bottom) is the "Making Your Home Sing! Monday" button which I'd love for you to grab and paste into your post! It is a "no-follow" button.
We've had some beautiful weather this last week. I actually had to break out some shorts and shave my legs!!!! ;)
I feel like I keep saying this but time just keeps marching on and on and it just seems to go by so fast!
I don't know how it is possible that children who were just born yesterday can be adults today. How does that happen?
When things just seem to be moving so quickly, and in this fast paced world where new technology today is outdated tomorrow, take some time to slow down and enjoy the people and things that are really important to you!
Are you wasting time dusting things that you don't care about? Some people would just say "Then hey! Don't dust!"
I, however, would just suggest that maybe it's time to let go of what you hate so that you can make more room for what you love.
Is there time in your schedule for the people and things you love?
Are you living YOUR priorities or someone else's?
Does your lifestyle reflect you? Are you making choices that are best for YOUR family, or are you making choices that suit someone else's family better?
You are allowed to make choices that best honor your family's life. After all, you're the ones that have to live it.
Your neighbor doesn't have to agree with you. Your
mom
doesn't have to agree with you. Your best-friend-the-decorator doesn't have to agree with you.
If something is cramping your style and doesn't fit your life and it is something that you can simply let go of,
do it.
Your home should be comfortable and fun and functional and reflect YOU, the family that lives there. Don't waste the weekend cleaning and dusting things that don't make the grade anymore.
Don't waste time managing things that best represent how your neighbor or your mom
thinks
you should live, or feeling guilty that your tastes have changed.
It's o.k. to change. Let yourself change. Celebrate the change!
Be mindful of your TIME as well. Does how you spend your time reflect your values? Are you making time for the people you love?
Live an authentic life that reflects your God-given priorities and what really matters to you.
Even if that authenticity means that you have to reexamine those priorities.
After all, time is marching on!
What are

you

doing or going to do today to make your home sing? Please go here for instructions and/or ideas and come back here
to link up to join us today!
If you don't want to miss any blogs posts, you can subscribe
by
RSS,
Bloglovin,
Feedly
Facebook or Email
I'd love to connect with you!
I am linking
up to these linky parties: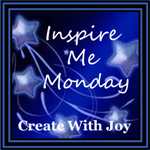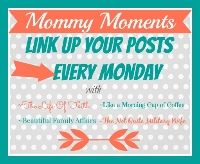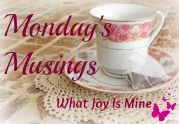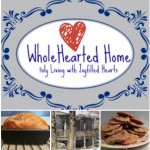 \