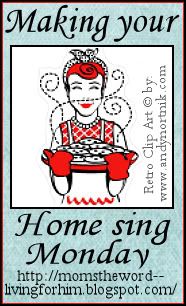 Welcome to the Making Your Home Sing Monday linky party! Every day you are doing something to make your house into a home for yourself and your family (if you have one).
My point with each Monday post is, what are YOU doing or going to do today to make your home sing? It can be an attitude or an action. So have fun, do some blog hopping, and link up!
Thanks!
Topics can include marriage, parenting, encouraging women, organization, cleaning, saving money, our behavior and attitudes, homemaking, homeschooling, recipes.....the opportunities are endless.
Note: We
had
115
linkups last week! You guys are awesomely amazing and amazingly awesome! Don't forget to visit one another and try to leave a comment
on at least one blog to encourage someone today! :)
On the left sidebar (down towards the bottom) is the "Making Your Home Sing! Monday" button which I'd love for you to grab and paste into your post! It is a "no-follow" button.
Sometimes I fool even myself.
I don't like a messy kitchen, and so I pretty much always clean up my kitchen after every meal. It's a habit. I REALLY don't like waking up to a big mess and so I make sure I clean it as I go so that it's clean when I go to bed.
But sometimes.......sometimes I just don't feel like doing it, and so I tell myself I'll just let it go until the morning. I PROMISE myself.
But I know myself, and I know that I won't be able to do that. Yet still, I
convince
myself that I will.
I can't tell you how many late nights I've spent out in that kitchen, cleaning it up because I couldn't bear to face it in the morning.
I've cleaned it up at midnight.
I've cleaned it up at 2 a.m. when I woke up to get a glass of water and wound up cleaning the kitchen instead.
I've cleaned it up when morning was just a FEW hours away just because I didn't want to wake up to a messy kitchen.
Why do I do that to myself? Why cause myself so much grief?
Because I'm working harder, not smarter.
Because instead of keeping to my hard-fought habit of keeping my kitchen clean, I will occasionally try and revert to my old
messy habits
. But my mind won't let me do that anymore. At least, not for long.
I could probably have the kitchen cleaned in the amount of time it takes me to convince myself that I don't want to do it.
I like a clean house but I can make excuses just as good as anybody. I can talk myself out of cleaning just as good as anybody else too.
But the thing I have learned is that my established habits will take over and talk me back INTO cleaning.
Not always because I think we all deserve to goof off sometimes. But usually.
So if you are having trouble keeping on top of things around your home, I would encourage you to establish some habits.
Perhaps you don't like the idea of being chained to a habit.
Did you ever think about the fact that you are already chained to habits?
If
you get up without making your bed - that's a habit.
If
you change your clothes and toss them on the floor or a chair instead of putting them away - that's a habit.
If
you leave your dishes in the sink for days or leave your makeup all over the bathroom counter - that's a habit.
So you are already chained to a habit and it's up to YOU to decide which habits you want to be chained to.
You can be chained to habits that keep you from having the level of cleanliness that you want, or chained to habits that give you more peace of mind and more freedom to do other things.
If you don't mind the mess, then you don't mind the habit and maybe this post is not for you, unless the mess is causing problems in your life. In that case, or if you
DO
mind the mess, then your habits are hurting you and not helping you.
Your habits can be chains that bind you or chains that free you. It's YOUR choice. Establish some
habits
today that will make your home sing!
What are

you

doing or going to do today to make your home sing? Please go here for instructions and/or ideas and come back here
to link up to join us today!
If you don't want to miss any blogs posts, you can subscribe
by
RSS,
Bloglovin,
Feedly
Facebook or Email
I'd love to connect with you!
I am linking
up to these linky parties: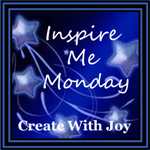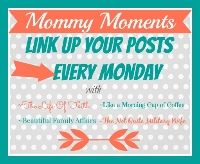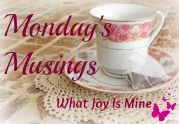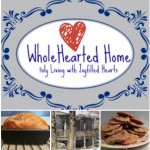 \