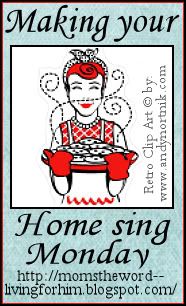 Welcome to the Making Your Home Sing Monday linky party! Every day you are doing something to make your house into a home for yourself and your family (if you have one).
My point with each Monday post is, what are YOU doing or going to do today to make your home sing? It can be an attitude or an action. So have fun, do some blog hopping, and link up!
Thanks!
Topics can include marriage, parenting, encouraging women, organization, cleaning, saving money, our behavior and attitudes, homemaking, homeschooling, recipes.....the opportunities are endless.
Note: We
had
103
linkups last week! You guys are awesomely amazing and amazingly awesome! Don't forget to visit one another and try to leave a comment
on at least one blog to encourage someone today! :)
On the left sidebar (down towards the bottom) is the "Making Your Home Sing! Monday" button which I'd love for you to grab and paste into your post! It is a "no-follow" button.
I was planning on writing a different post today but there's a lot going on with my mom and so I just haven't had time.
It's a strange season of life when the roles switch and, instead of your parents taking care of you, you begin taking care of your parents.
Suddenly, YOU are the one nagging
them
to take their medicine, or encouraging them to eat all their dinner, or reminding them that food is fuel so eat more protein.
Recently my children looked at a picture of my husband and I taken when we were in our 20's. Our eldest son turned to his brother and said "Look how YOUNG mom and dad look there!"
In his eyes I saw the same emotions that I know are in my own eyes when I look at MY mom sometimes: the shock that your parent has aged (or is aging). The fear that one day, you are going to lose them.
As my son looked at me with a slightly nostalgic and sad expression, I hugged him and assured him I wasn't going anywhere yet.
Yet, how many times, over the years, did I look at my children with my own eyes showing joy and love for them, yet mixed with fear:
they
were going to grow up!!!!!!
And they did. They grew up. I kept telling them not to but they didn't listen......
It's an amazing thing to have adult children. It's amazing because you get to see their personalities and character develop over the years and see them grow into the awesome people that they are.
It's also an amazing thing because you really don't know when it happened. Oh, you were
there
when it happened. But it all seems a
blur
. It just happens so quickly.
WAY too quickly.
There are those times over the years when you're tired and just for a moment, you might wish they'd hurry and grow out of that whiny stage, or learn to tie their OWN shoes, or get potty-trained, or get their driver's license.
Wow, that was a jump, wasn't it? From potty training to driver's license? Did you get whip lash?
But it really seems like it went that fast for me. It feels like one minute I was pacing the floor, waiting for my child to go to sleep and the
next
moment I was pacing the floor, waiting for them to come home.
The seasons of our lives are such that, for many of us, we can be too busy to realize we are IN a season. By the time we slow down enough to appreciate the season we are IN, we are already moving onto the next one.
So we need to learn to be intentional, and learn to find the joy and beauty in the moment, for the moment will change all too soon.
Remember to hold your children close today, and call your parents and tell them you love them and/or hug them too.
Because the funny thing about seasons of life is that they change. They are beautiful, and stormy, and sunny and bright, and sometimes gloomy, and always surprising.......but they never stay the same and they change.
They CHANGE
. For some too quickly, for some not quickly enough.
But whatever season life finds you in, remember to find the joy in it and make a difference while you're there, because it's going to change all too soon.
What are

you

doing or going to do today to make your home sing? Please go here for instructions and/or ideas and come back here
to link up to join us today!
If you don't want to miss any blogs posts, you can subscribe
by
RSS,
Bloglovin,
Feedly
Facebook or Email
I'd love to connect with you!
I am linking
up to these linky parties: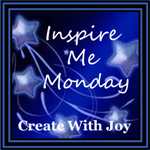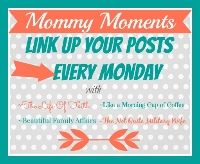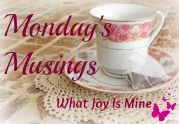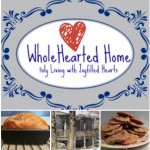 \