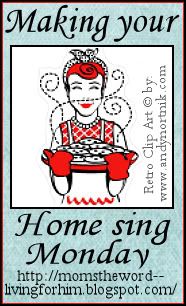 Welcome to the Making Your Home Sing Monday linky party! Every day you are doing something to make your house into a home for yourself and your family (if you have one).
My point with each Monday post is, what are YOU doing or going to do today to make your home sing? It can be an attitude or an action. So have fun, do some blog hopping, and link up!
Thanks!
Topics can include marriage, parenting, encouraging women, organization, cleaning, saving money, our behavior and attitudes, homemaking, homeschooling, recipes.....the opportunities are endless.
Note: We
had
134
linkups last week! You guys are awesomely amazing and amazingly awesome! Don't forget to visit one another and try to leave a comment
on at least one blog to encourage someone today! :)
On the left sidebar (down towards the bottom) is the "Making Your Home Sing! Monday" button which I'd love for you to grab and paste into your post! It is a "no-follow" button.
Recently I was watching a movie and my husband walked into the kitchen and noticed the timer was running. He asked what the timer was for and I said "It's telling me how much time I have left to watch my dvd."
My husband was surprised and said "You
TIME
your t.v. watching?"
Well, yes and no.
It was a Saturday and I had set a timer for fifteen minutes so that I could "reward" myself with a little t.v. watching in the middle of the day.
The
timer
is so that I don't lose myself in the movie and then fail to get the stuff done that I
needed
to do that day. I will do the same with facebook if I am worried about getting sucked into la-la land.
There have been times in my life, MANY times, when I needed to do something but I lacked the motivation.
Usually I don't wait for motivation or until I "feel" like doing something. I just do it because it
needs
to be done. That's just called initiative and diligence. But sometimes, even that won't help me get moving.
I often use the timer when I am feeling unmotivated and have to clean something I don't want to clean. I tell myself I ONLY have to clean for 15 minutes. That's not so bad, right?
So I will set the timer and then go clean whatever it is I have been dreading. Often, at the end of the fifteen minutes I will feel motivated or encouraged by what I've accomplished and continue working. If not, I know that I at least got SOMETHING accomplished within that time.
I remember when the kids were little, I'd get so busy or was so tired or lazy but I knew that I desperately needed to shower and wash my hair. But getting myself up off the couch and into the bathroom was a whole 'nother story.
What can you do to motivate yourself when you don't want to wash your hair??????
You stick your head under the faucet.
Not kidding. I have done that. Once your hair is all wet you are sort of
committed
to the rest of it, including the blow dry.
So, what can you do if you don't want to do something? How can you force, trick or motivate yourself to do it anyway?
Just start.
Start somewhere small.
Tell yourself you are only going to unload just the TOP of the dishwasher. That won't take long and you won't even have to bend!!! Now go watch t.v. for a bit (then come back and unload the bottom).
Tell yourself you are only going to clean the bathroom sink. Not the toilet, not the shower. Just the sink.
Promise yourself you will only fold FIVE pieces of laundry.
Set the timer for fifteen minutes and then race it to see if you can get done faster. I love to race the timer.
Tell yourself that you only have to take your donation items out to the car. You don't have to drive to the thrift store, you only have to load them in the car.
Curl up with a favorite magazine AFTER you exercise.
Make a promise that you will only have to clear off ONE

kitchen counter

before you can read a chapter of a favorite book.
Promise yourself that you only have to make your bed. That's it. Don't worry about the shoes and clothes lying everywhere. You're just making the bed.
Encourage yourself to get rid of five things. That's it. Just five. Anyone can do five, right?
Tell yourself that you can spend ten or fifteen minutes on facebook if you will only pick up the

living room

first.
Or tell yourself that you only have to pick up EIGHT items in the family room and then you can go and eat some chocolate.
Some of these ideas might not make sense because you're probably thinking: "What can I do in fifteen minutes?" or "Why bother making the bed if I have piles of dirty laundry on the bedroom floor?"
The point is, if you
weren't
going to do it anyway, then anything that you MIGHT do is an improvement.
So what if you only clean the bathroom sink?
At least the
sink
looks great and it's better than the nothing you were
planning
on doing!
Whatever it takes.
I am not above bribing myself.
Who cares
how you start? Just START!!!!!
You'll be glad you did.
What are

you

doing or going to do today to make your home sing? Please go here for instructions and/or ideas and come back here
to link up to join us today!
If you don't want to miss any blogs posts, you can subscribe
by
RSS,
Bloglovin,
Feedly
Facebook or Email
I'd love to connect with you!
I am linking
up to these linky parties: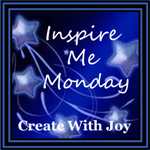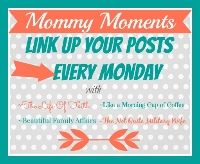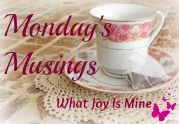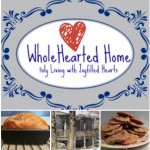 \