I like this little corner in my kitchen. True, the wallpaper border is incredibly old and dated. But the IKEA fake plant is new!
Sometimes it's all about fooling the eye. If there's something you don't like, pair it with something that you DO like.
Your eye will be drawn to what you do like and then, hopefully, what you don't like will fade into the background.
I have mentioned in the past my love/hate relationship with antiques. We have a lot of antiques that probably aren't worth much monetarily but that mean a lot to my husband and children because, to them, it's about FAMILY.
To me, it's about someone else choosing furniture that
they
liked, that happened to match
their
taste and/or pocketbook....and then
I
have to learn to love it and live with it.
But over the years some of our antiques have grown on me and I've made them my own by making them fit the personality of OUR home, and I feel blessed to have them. They really do cause me to think about the real people behind the piece, and I guess that's why my family loves them so much. I'm working on it. ;)
The two words "paint" and "antique" make my husband hyperventilate. So no paintbrushes get near our antique furniture.....
YET
anyway......
But I like to have a little fun using some items as accessories. I've heard something has to be at least 100 years old before it can be considered an antique, so maybe we should call them heirlooms instead, right? Make those heirlooms live again!
This sled was my husband's brother's sled. He died of cancer when he was young and so I never met him, but I loved using his sled in my Christmas decor. I just bought a floral spray and a big ribbon and tied them on with string. The picture to the left of the sled is him posing with it (although you can't see it very well here)!
This typewriter is at least 50-60 years old. It belonged to my husband's dad and it had languished in our garage for years until I remembered it was out there and brought it in to make itself at home. I just added a family picture taken at my son and daughter-in-law's wedding.
These are the crib springs from the bed that my babies slept in. So you can imagine how much joy it brings me to put it to good use again! This was when it was decorated in fall decor. The crib springs and table top have gone through several seasonal changes already and are
currently
sporting spring-themed accessories.
I am certainly not a decorator and my home reflects that, but I do know that I am happy in my home, and my home reflects that too.
What does
your
home reflect?
Make sure that YOUR home reflects the love, laughter, happiness and personality of the precious family that lives there!
If you don't want to miss any blogs posts, you can subscribe
by
RSS,
Bloglovin,
Feedly
Facebook or Email
I'd love to connect with you!
Be sure and come back
Monday
and link up to the
Making Your Home Sing Monday
linky party!
I am linking
up
to these linky parties: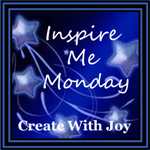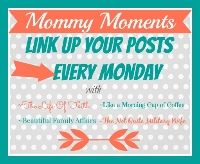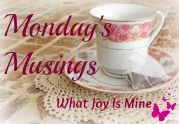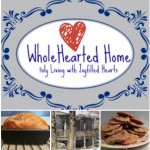 \