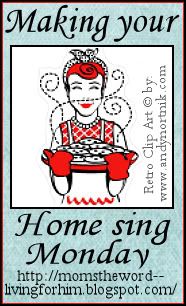 Welcome to the Making Your Home Sing Monday linky party! Every day you are doing something to make your house into a home for yourself and your family (if you have one).
My point with each Monday post is, what are YOU doing or going to do today to make your home sing? It can be an attitude or an action. So have fun, do some blog hopping, and link up!
Thanks!
Topics can include marriage, parenting, encouraging women, organization, cleaning, saving money, our behavior and attitudes, homemaking, homeschooling, recipes.....the opportunities are endless.
Note: We
had
113
linkups last week! You guys are awesomely amazing and amazingly awesome! Don't forget to visit one another and try to leave a comment
on at least one blog to encourage someone today! :)
On the left sidebar (down towards the bottom) is the "Making Your Home Sing! Monday" button which I'd love for you to grab and paste into your post! It is a "no-follow" button.
I have been blessed with the opportunity to be one of many bloggers contributing to
"31 Days To A Better Marriage"
series on Managing Your Blessings.
This is a wonderful series with 31 different bloggers sharing their hearts, wisdom, joy, and sometimes their pain with you, in order to encourage you in your own marriage today!
Well, today is
my
day to guest post!
So if you're popping over from the 31 Days series, welcome!
I'm Nan. I am a pastor's wife who is blessed to be married to my best friend, and the mother of two wonderful sons and mother-in-law to a beautiful daughter. I have a love for Jesus, a heart for women, and a craving for chocolate. I blog about lots of things:
Such as
"Ten Ways To Fall In Love With Your Husband All Over Again,"
and wondering
"
Does Your Husband Look Forward To Coming Home At Night
?"
Fighting For Your Marriage
,
10 Ways To Sabotage Your Man As A Husband And Father
,
making room in your heart for your husband
, asking if you're
Breaking Or Repairing Your Marriage
and
other
marriage
thoughts.
I also blog about the fact that
Image courtesy of imagerymajestic / FreeDigitalPhotos.net
I Am A "Mean" Mom

,
Sibling Rivalry
,
Correcting our children
,
Raising respectful kids
and other thoughts on
raising children,
Ten Things To Try Before You Lose Your Temper With Your Child

, and
teenagers
.
"10 Ways To Keep HouseWork From Taking All Day

,"

Conquering The Messies

,
10 Ways To Avoid Getting Sidetracked When You're Cleaning

, and other posts on
clutter
,
cleaning
and
organization,
Putting on Jesus
,
Changing From The Inside Out,
other thoughts on
walking with the Lord
and lots of other things as well.
So feel free to poke around but meanwhile, let's talk about the dangers of ignoring the thorns in your marriage.
When I was a little girl I got a thorn in my ankle. It hurt so bad but I was even more afraid of having it removed, so I ignored it and didn't tell anybody. You can imagine what happened after that.
Yup. It got infected. Removing it was even MORE painful because of the infection.
Sometimes we are tempted to ignore the thorns in our marriage, but that is a mistake.
There are some minor things that we ignore in order to have a smoother marriage. We do so in love and let grace cover it as we choose to move forward.
But sometimes we don't move forward.
Sometimes we don't let go but we don't deal with the issue either. So we try and bury it. But the problem is that it won't be buried. It won't be ignored.
So the thorn keeps digging deeper and deeper into our
heart
flesh, causing bruising and bleeding and inflammation in our marriage. Still we try and ignore it, but soon it starts building up to a raging infection........
Do you have thorns in YOUR marriage??? What are a few things you should do before you remove the thorn?
Please click here

to read the rest of this post, but
before you do
, don't forget to link up your posts on marriage, parenting, homemaking, saving money, etc. for the

"Making Your Home Sing Monday" linky party

below!
What are

you

doing or going to do today to make your home sing? Please go here for instructions and/or ideas and come back here
to link up to join us today!
If you don't want to miss any blogs posts, you can subscribe
by
RSS,
Bloglovin,
Feedly
Facebook or Email
I'd love to connect with you!
I am linking
up
to these linky parties: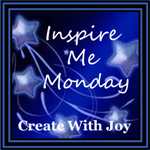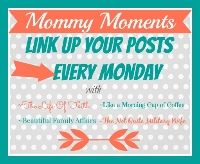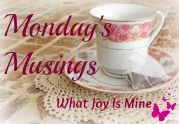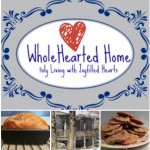 \