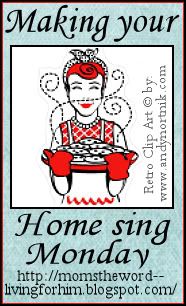 Welcome to the Making Your Home Sing Monday linky party! Every day you are doing something to make your house into a home for yourself and your family (if you have one).
My point with each Monday post is, what are YOU doing or going to do today to make your home sing? It can be an attitude or an action. So have fun, do some blog hopping, and link up!
Thanks!
Topics can include marriage, parenting, encouraging women, organization, cleaning, saving money, our behavior and attitudes, homemaking, homeschooling, recipes.....the opportunities are endless.
Note: We
had
105
linkups last week! You guys are awesomely amazing and amazingly awesome! Don't forget to visit one another and try to leave a comment
on at least one blog to encourage someone today! :)
On the left sidebar (down towards the bottom) is the "Making Your Home Sing! Monday" button which I'd love for you to grab and paste into your post! It is a "no-follow" button.
Sometimes the thing that attracted you the
most
about your husband when you were dating can be the thing that
annoys
you the most now that you're married.
Isn't that strange?
His sweet thoughtfulness
that so attracted you
then
can now be annoying when you are tired and waiting in line with a cart full of groceries and your husband lets someone else go ahead of you.
That humor that you loved so much
can now make you mad when you are upset about something that your husband finds funny.
The patience and understanding that you once envied
so much can now make you want to rip his head off when you are angry with someone about something and your husband encourages you to think about
their
side and give them grace.
How is it possible that he could change so much?
Wait. Did he? Did you?
I married a kind, patient, humble man who is a peacemaker. He is also an encourager and easily puts others ahead of himself. I'm not kidding. He really is that way. I loved and admired all those qualities in him. I still do.
Yet sometimes I get frustrated when I want him to be mad with me about something. It's not that he won't "take my side" in a situation, it's just that it is in his nature to fairly look at ALL sides. Also, some things just don't bother him like they do me. The words "Let it go" come to mind!
I get annoyed when I want to be selfish and he encourages me to think about the other person. Um, excuse me! I want to enjoy being selfish here!!!!
I have learned so much from my husband, and one of the things I have learned is that I can't understand how he can so easily put others ahead of himself. I just don't get it.
That does not come naturally to me. I have to
work
at something that he does so easily. I have to PRAY to be unselfish when he just seems to do it without thinking.
Hardly seems fair, does it?
The things you loved about your husband then but annoy you now? The qualities and characteristics that you admired so long ago but now frustrate you?
We can't have it both ways. We can't have a man who is kind and patient and generous only when WE want him to be, and only when it is convenient for us.
But what if the qualities you admired are now causing marital strife?
What if the man who was so easy-going then is driving you crazy now because company is coming over and you're stressing out because dinner is going to be late and the house is a mess and he's saying "Who cares?"
What if the man who could never make up his mind about which restaurant to eat at when you were dating STILL doesn't have an opinion and you just wish for ONCE that he would make a decision instead of making
you
do it all the time?
What if the man who would let you have your way in anything is STILL letting you have your way in everything and now you feel like you are having trouble respecting him because you feel like you could "walk all over him" anytime you wanted?
What do you do if you got what you wanted but now you're not sure if you WANT it anymore?
We have to remember God's design for marriage. It is a picture of our relationship with Him. In it we are to COMPLETE one another, not
compete
with one another, and
as we grow in our relationship with HIM we grow in our relationship with one another.
We have to remember the qualities and things that we loved about our spouse
then
, and try and be thankful for them
now
.
We have to remember to focus on the GOOD things that they are doing.
We have to remember that we didn't marry ourselves. So why should we expect our husbands to act exactly the way that WE would act in any given situation?
You married someone who has qualities and characteristics that are part of the person that God has designed him to be.
What if your husband can be used by God to help shape you and mold you into the woman that God has designed
YOU
to be? Can you trust Him (God) for that? Can you be thankful for it?
What are

you

doing or going to do today to make your home sing? Please go here for instructions and/or ideas and come back here
to link up to join us today!
If you don't want to miss any blogs posts, you can subscribe
by
RSS,
Bloglovin,
Feedly
Facebook or Email
I'd love to connect with you!
I am linking up to these linky parties: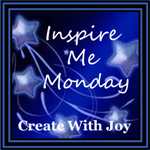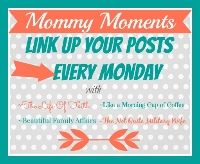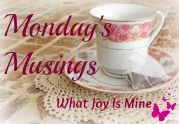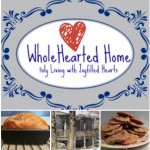 \