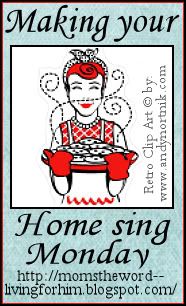 Welcome to the Making Your Home Sing Monday linky party! Every day you are doing something to make your house into a home for yourself and your family (if you have one).
My point with each Monday post is, what are YOU doing or going to do today to make your home sing? It can be an attitude or an action. So have fun, do some blog hopping, and link up!
Thanks!
Topics can include marriage, parenting, encouraging women, organization, cleaning, saving money, our behavior and attitudes, homemaking, homeschooling, recipes.....the opportunities are endless.
Note: We
had
122
linkups last week! You guys are awesomely amazing and amazingly awesome! Don't forget to visit one another and try to leave a comment
on at least one blog to encourage someone today! :)
On the left sidebar (down towards the bottom) is the "Making Your Home Sing! Monday" button which I'd love for you to grab and paste into your post! It is a "no-follow" button.
Valentine's Day has been on my mind for several weeks. I think it's because when I took down my Christmas decorations, I put out some decorations for Valentine's Day.
I mostly just decorated the living room and added some touches of red and a heart or two to the sunroom and also the entry hall.
I have a friend who leaves the same decor accents up year around, year after year (except at Christmas time) and she absolutely LOVES it that way.
I like to change things up a bit. So January-February is Valentine's motiff. March-May is bright spring colors (yellows, greens and blues), flowers and garden decor, bunnies and fun.
June-August is summer in teal and white paisley prints, starfish, shells and/or whatever else strikes my fancy.
Then of course, fall is pumpkins, baskets, wood, sunflowers, candles, soft blankets and warm colors. This
is the crib springs from my babies' crib. I love using it in this way and, for the record, I saw it on pinterest!
A little trivia just for fun: if you look on the crib springs (you can click the picture to make it bigger) you will see a tiny baby shoe. That shoe was my mom's baby shoe!
Christmas is: well, Christmas decorations!
If you love Valentine's Day, it's not too late to decorate! It can be something as simple as adding a red candle or a polka dotted basket that you got from the $1 bins at Target.
Or maybe the word
"LOVE"
just jumps out at you and makes your heart smile.
Whatever it is that puts a smile on your face and will make you think of
love, family, laughter,
and fat, round puppy bellies just don't be afraid to change things up a bit around the house, and make your home sing this week.
What are

you

doing or going to do today to make your home sing? Please go here for instructions and/or ideas and come back here
to link up to join us today!
If you don't want to miss any blogs posts, you can subscribe
by
RSS,
Bloglovin,
Feedly
Facebook or Email
I'd love to connect with you!
I am linking up
to these linky parties: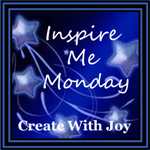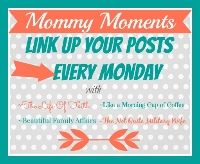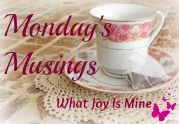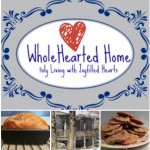 \