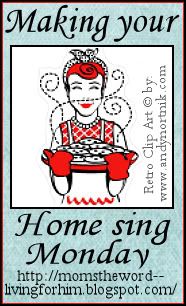 Welcome to the Making Your Home Sing Monday linky party! Every day you are doing something to make your house into a home for yourself and your family (if you have one).
My point with each Monday post is, what are YOU doing or going to do today to make your home sing? It can be an attitude or an action. So have fun, do some blog hopping, and link up!
Thanks!
Topics can include marriage, parenting, encouraging women, organization, cleaning, saving money, our behavior and attitudes, homemaking, homeschooling, recipes.....the opportunities are endless.
Note: We
had
96
linkups last week! You guys are awesomely amazing and amazingly awesome! Don't forget to visit one another and try to leave a comment
on at least one blog to encourage someone today! :)
On the left sidebar (down towards the bottom) is the "Making Your Home Sing! Monday" button which I'd love for you to grab and paste into your post! It is a "no-follow" button.
Today we helped our oldest son and daughter-in-law move into a larger place. As I walked through their home I began to be excited for them.
There is just something wonderful about moving into a new place. To
me
, anyway. It is full of so much
promise
and
potential
.
All those closets and cupboards and drawers just waiting.....no........BEGGING to be filled with all your stuff.
It's a fresh start and it makes up for all the stress and headache of packing, moving and unpacking.
I just love how CLEAN everything is, in the beginning. You unpack your boxes and organize those cupboards and closets and drawers and it just seems like they will stay that way forever.
Sigh.
I don't know about you guys but I think that decluttering right before a move is a GREAT idea. But what if you haven't moved in years and have no plans for moving? What then?
Well, then you
FAKE
a move.
This is not to be confused with bustin' a move. Just sayin'.
You begin by asking yourself:
Do you want to take this item with you into your new home?
Will you have room for it?
Will it work with the beautiful home that you have envisioned?
Will it lift you up or drag you down?
Does it bring a smile to your face or a frown?
Is it worth the effort of packing?
Is it worth the COST of moving?
Are you secretly praying it gets broken in the move?
Does it make sense to keep it?
Make
that item
earn
its way into your fake new home.
You and I don't have to wait to move for a fresh new start. We can make OUR OWN fresh new start.
Starting today.
Start looking through your closets, cupboards and drawers. Pretend you are moving. Use that "fake" move to look at those things with a new perspective. Make them
earn
a place in your current home by deciding whether or not they
deserve
to be there.
If you don't value it, why are you keeping it? If it's not worth moving, it's not worth keeping.
Fake A Move
and make your home sing today!
What are

you

doing or going to do today to make your home sing? Please go here for instructions and/or ideas and come back here
to link up to join us today!
If you don't want to miss any blogs posts, you can subscribe
by
RSS,
Bloglovin,
Feedly
Facebook or Email
I'd love to connect with you!
I am linking
up to these linky parties: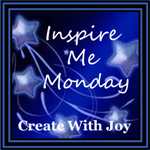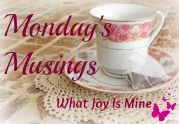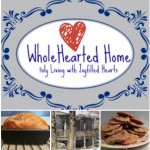 \