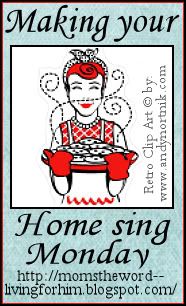 Welcome to the Making Your Home Sing Monday linky party! Every day you are doing something to make your house into a home for yourself and your family (if you have one).
My point with each Monday post is, what are YOU doing or going to do today to make your home sing? It can be an attitude or an action. So have fun, do some blog hopping, and link up!
Thanks!
Topics can include marriage, parenting, encouraging women, organization, cleaning, saving money, our behavior and attitudes, homemaking, homeschooling, recipes.....the opportunities are endless.
Note: We
had
118
linkups last week! You guys are awesomely amazing and amazingly awesome! Don't forget to visit one another and try to leave a comment
on at least one blog to encourage someone today! :)
On the left sidebar (down towards the bottom) is the "Making Your Home Sing! Monday" button which I'd love for you to grab and paste into your post! It is a "no-follow" button.
Are
you bored with your cleaning routine? Do you want to spice it up a bit and make it
harder?
Are you wishing you could spend MORE time cleaning and less time relaxing?
Well, I can make that happen. Follow these

10

guidelines and soon fun and family will be a thing of the past:
1.
Don't clean up spills right away, let them harden.
Don't soak or rinse dishes or load the dishwasher after dinner either. Just let the food harden so that you can spend an hour cleaning up the kitchen instead of several minutes. Better yet, wait until morning when you are more rested. Can you think of a
better
start to your morning than trying to remove dried on mashed potatoes from a pan?
2.
Run all over the house instead of staying in one place to clean.
That way you will get distracted and more likely to forget about cleaning and will soon find yourself relaxing and reading a magazine or watching t.v. Wooohoo!
3.
Don't carry your cleaning "tools" with you.
If you need something, just go and get it, one at a time. Don't plan ahead. Once you've used it, put it back right away, even if you're going to need it again in ten minutes. Running from room to room and up and down stairs all the time is great exercise so who cares how much time you're wasting?
4.
Get angry and resentful.
Feel sorry for yourself. Make yourself a martyr and think mean thoughts about your family. After all, feeling angry and miserable is great motivation and will give you extra energy to clean, once you get over the desire to sit down and cry into a carton of ice cream.
5.
Don't take any rest breaks.
Just power through no matter what. Do not stop and rest for even five minutes, less much fifteen or more. Just keep on working like you're a robot until you drop with exhaustion.
6.
Don't stick with anything.
Spend a few moments cleaning the kitchen sink, then go and start cleaning out your closet for a few minutes. Then go and start cleaning out your pantry, then go out and begin to mop the kitchen floor.
7.
Don't allow anyone to help you
, they'll probably mess it up anyway. Just insist on doing it all yourself and doing it YOUR way. After all, your way is always the right way, right? Your family will probably be thrilled that you are picking up after them all the time, and the benefit will be a happy family!
Too bad you're too busy to spend any time with them.
8.
Don't follow through on anything.
Start but don't finish. Load the dishwasher but don't start it. Wash the laundry but don't fold it. Mop the floors but don't put away the bucket or mop......you get the picture. Just leave everything out because you're probably going to use it again in another week or so.
9.
Don't plan anything or clean logically
, just clean whatever you feel like whenever you feel like it. So what if you're having a big party? Just reorganize the medicine cabinet, who cares if your floors are crunchy and the rest of the house is a mess? At least the medicine cabinet will look good if anyone opens it.
10.
Don't ever put anything away when you're done with it,
that's just overkill. Just leave things out and let them pile up. You can spend a couple of hours on the weekend picking up!
After all, you've got nothing better to do, right? Do these 10 steps and you'll sabotage that cleaning in no time. You will also have the added benefit of making yourself miserable and if you do it right, you will make everyone else miserable too! :)
What are

you

doing or going to do today to make your home sing? Please go here for instructions and/or ideas and come back here
to link up to join us today!
If you don't want to miss any blogs posts, you can subscribe
by
RSS,
Bloglovin,
Feedly
Facebook or Email
I'd love to connect with you!
I am linking
up to these linky parties: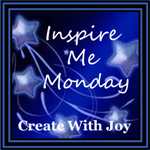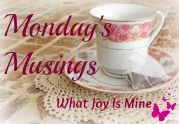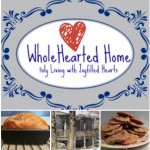 \