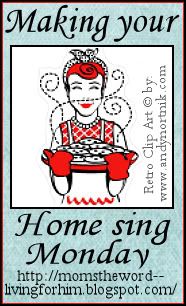 Welcome to the Making Your Home Sing Monday linky
party!
Every day you are doing something to make your house into a home for yourself and your family (if you have one).
My point with each Monday post is, what are YOU doing or going to do today to make your home sing? It can be an attitude or an action. So have fun, do some blog hopping, and link up!
Thanks!
Topics can include marriage, parenting, encouraging women, organization, cleaning, saving money, our behavior and attitudes, homemaking, homeschooling, recipes.....the opportunities are endless.
Note: We
had
119
linkups last week! You guys are awesomely amazing and amazingly awesome! Don't forget to visit one another and try to leave a comment
on at least one blog to encourage someone today! :)
On the left sidebar (down towards the bottom) is the "Making Your Home Sing! Monday" button which I'd love for you to grab and paste into your post! It is a "no-follow" button.
Last month I spoke at a women's conference and today I am posting the
audio
of my speech (as there was no video). My talk was on
keeping the

JOY

in marriage
. I actually based it on

this

previous
blog post of mine,
deleted some stuff and added some more stuff and expanded upon it.
It's kind of a
Marriage 101
and I covered these eight points:
1. Set aside time every evening for your spouse.
2. Don't confuse the ACTION of love with the FEELING of love.
3. Don't focus on what he's NOT doing, focus on what he IS doing.
4. Flirt with your husband!
5. Pray for your spouse and thank the Lord for him.
6. Don't neglect the physical side.
7. Don't bash your husband to your friends or family.
8. Learn to forgive and let go
.
So below is an audio of my talk but I feel like I have to tell you that I am NOT a professional speaker, although I tried to speak from the heart. I'm not trying to fish for compliments, just wanted to let you know I'm not a pro, so don't expect miracles, lol!
You will hear me wonder if I've lost my place, drink from my water bottle, lots of "ummmms" and maybe even an allergic sniffle or two. But then, it wouldn't be me without any of that!
There's also a

fun

story about one of my children and you GOTTA hear that if nothing else, lol!
The audio is rather long, about 35 minutes, so if you've got a bunch of dishes to do or laundry to fold or whatever, then I'll keep you company! Just don't forget to link up first! ;) You can view it below or click

here

to view it on youtube.
What are

you

doing or going to do today to make your home sing? Please go here for instructions and/or ideas and come back here
to link up to join us today! Please do not put your own "Making Your Home Sing Monday" Linky on your blog.
If you don't want to miss any blogs posts, you can subscribe
by
RSS,
Bloglovin,
Feedly
Facebook or Email
I'd love to connect with you!
I am linking up to these
parties today: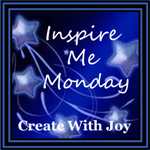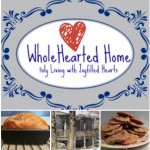 \