Many years ago, when we lived in our cottage home, we had a new neighbor move in next door. She and I met over the fence and chatted a few times and I invited her to stop inside for a visit when she had more time.
She had only seen the outside of our house, and it wasn't much to look at. The grass needed to be mowed, the flowers were overtaken by weeds, the porch railing needed painting, some of the rockery was crumbling, and we had a roll of old carpeting on the front porch that needed to be hauled to the dump.
One day she stopped by for a visit and I invited her in. As she stepped inside and looked around she blurted out "Wow, you have
nice things
in here!"
She was surprised that it was so clean inside and shocked that we actually had some decent furnishings in there. She had expected to come into a crowded, dirty, cluttered home with furnishings that were falling apart. She thought she was coming into a home of people who just "didn't care."
She had judged our inside by our outside.
In all fairness to her, we had a four year old and a newborn baby and the lawn was overdue to have a haircut, the house needed painting and some serious weeding and landscaping.
We all do that too, sometimes, don't we? We judge people's insides by their outsides.
We see someone who seems to have it all together and we think, "Wow. She has
NO
idea what it's like to struggle with anything."
We see someone who's smiling and appears happy and we think "She has no idea what it's like to hurt inside."
We see someone whose clothes are a little "relaxed" or messy or tattered and we start to judge.
We see someone who weighs more than we do and think, "She doesn't care enough about how she looks."
We see someone who weighs less than we do and think "She cares too much about how she looks."
We see someone who looks "tough" and forget that there can be tenderness there.
We see someone who looks "soft" and forget that there can be strength there.
We forget that a smile can mask a hurting heart, a laugh can hide something that sounds suspiciously like a crying sob, and an "I'm fine" can sometimes be the greatest lie of all.
We judge their insides by their outsides. We forget to look deeper.
The Bible tells us that God doesn't look at things the way that we do, and that people look at the outward appearance but the Lord looks at the
heart
.
We can try to hide who we are inside by masking our outsides, but we can't hide from God. Some people might find that scary but I find it comforting. He sees me as I am, warts and all, and loves me anyway.
Every day we ought to pray for love and grace so that we can learn to look at people through God's eyes. After all, He sees much more clearly than we do!
If you don't want to miss any of my blogs posts, you can subscribe
by
RSS,
Bloglovin,
Feedly
Facebook or Email
I'd love to connect with you!
Be sure and come back
Monday
and link up to the
Making Your Home Sing Monday
linky party!
I am linking up to these linky parties: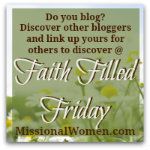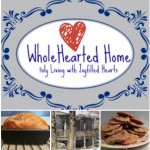 \

\