I am blessed to be able to do a guest post today over at Sarah's blog,
Hope In Every Season
, while she is having a wonderful time in England! Here's a small excerpt of my post today:
Image courtesy of nuttakit at FreeDigitalPhotos.net
Sometimes we can be annoyed or angry with our husbands over something that they CAN or CANNOT help. In our annoyance, we may say things that belittle our husbands or make them look bad in our children's eyes, in the eyes of others, as well as in our
own
eyes.
Said to our child:
"

Sorry, sweetie, we can't go to the zoo today because daddy doesn't want us to have any fun."
Said to our friend:
"No, I can't go to the movie with you because my husband is mean and stingy and has a rotten job that no one in their right mind would want."
Said to our family:
"So what if he works hard? So do I! But you don't see
ME
sleeping in on Saturday morning.
I
have to get up with the kids. I wish
I
could relax over the weekend! He's just a big wimp."
Said to our husband:
"I don't understand why I can't buy that new dress. What kind of a husband and provider are you????"
When we are struggling with discontentment with what our husband has provided for us or where God has placed us, when we are struggling with anger against our husband and wanting our friends or family to validate that
WE
were "right," and not our spouse; when we are struggling with the little annoyances that living with one another can bring, we need to take a closer look at ourselves.
What are we filling ourselves up with?

............
.........................

To read the REST

of this post

and find out

"5 Things To Do When Struggling With Discontent In A Marriage,"

please click HERE.......
If you don't want to miss any blogs posts, you can subscribe
by
RSS,
Bloglovin,
Feedly
Facebook or Email
I'd love to connect with you!
Be sure and come back
Monday
and link up to the
Making Your Home Sing Monday
linky party!
I am linking to these linky parties: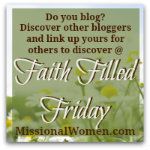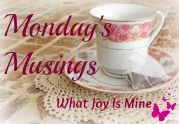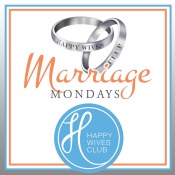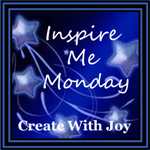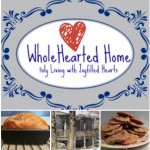 \

\