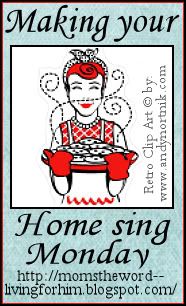 Welcome to the Making Your Home Sing Monday linky party! Every day you are doing something to make your house into a home for yourself and your family (if you have one).
My point with each Monday post is, what are YOU doing or going to do today to make your home sing? It can be an attitude or an action. So have fun, do some blog hopping, and link up!
Thanks!
Topics can include marriage, parenting, encouraging women, organization, cleaning, saving money, our behavior and attitudes, homemaking, homeschooling, recipes....the opportunities are endless.
Note:
We
had
104
linkups last week which is awesome! I'm sorry that I may not get to every one of you, but I do thank you and appreciate you linking up! Don't forget to visit one another and try to leave a comment
on at least one blog to encourage someone today! :)
Image courtesy of David Castillo Dominici at FreeDigitalPhotos.net
I remember doing the dishes one day with my back to my child while he was sharing something with me and I realized he was talking to the back of my head!
Right then and there the Lord reminded me that my child was more important than the dishes.
The dishes could wait. My son could not.
I stopped what I was doing and turned around and listened, really listened, with my heart as well as my body.
Mom's love to multitask. We
NEED
to multitask.
But one thing we shouldn't multitask is our parenting.
Our children will come and talk to us all day long, and if we dropped what we were doing every time they opened their mouths, we'd never get anything done, right?
But there are times and moments when we really
can
and
should
stop and listen and give them our full attention.
How many times have you had to ask your child to repeat something because you aren't really listening the first time?
How many times have you had to say "Wait, what?"
Image courtesy of stockimages at FreeDigitalPhotos.net
How many times have they had a conversation with the back of your head or your profile?
How often do you try and look fully into your child's eyes and engage when they talk to you?
How often are you planning your grocery list or thinking about dinner when your child is talking to you?
For the most part, our children
know
when we aren't really paying attention.
Even a little toddler will turn your face to theirs.
Our kids want our full attention but they also learn that sometimes mommy has to keep one eye on the toddler and another eye on the stove.
But what about when mom is playing on the computer or watching t.v.? What about when she's folding the laundry or doing dishes? When can we talk and share and do something with our hands and when should we stop and just listen?
I believe that we can trust our instincts and trust God to reveal it to us. We
know
our children, and when we are listening intentionally, I believe our hearts can tell when our child is sharing something that is difficult for them and needs our full attention, and when they are sharing a funny or interesting story to which we can laugh with them as we fold the towels.
We can train our children NOT to talk to us by not giving them our full attention or by letting them talk to the back of our heads.
Is that what we want?
Do we really want our teenagers NOT to talk to us? Do we really want to train our younger children NOT to come to us when they have a problem?
If our children feel like they can't talk to us when things are going right with them, how are they going to feel about coming to us when things are going WRONG with them?
We have to find a way to let our children know that we want to hear what they have to say. We have to find a balance. Sometimes that means putting the t.v. on mute and turning toward them. Sometimes that means stepping away from the computer.
Sometimes that means stopping what you are doing, putting your hands in your lap and letting your body language say "O.k., I am listening."
Kids are smart. Your words may say "I'm listening" but your body language can communicate an impatience to get back to what you are doing.
We have to remember that a child's confidence is a precious thing to have. We can keep it if we cultivate it and work at it.
Listening does not involve just the ears. It involves the entire body. It involves the mind, the heart and the spirit as well.
Listening involves closing our mouths and letting our children speak. It involves hearing them out and letting them finish. If we jump it to quickly with a "I TOLD you not to do that!!!!" we might just shut them up and not get the rest of the story.
When we are trying to listen intentionally, I believe we can trust God and our own judgment to show us when we need to give them our full attention.
It is important to listen. It is important to give our children our full attention when we can. Because nothing matters more than our children knowing that they matter to us and to God!
What are

you

doing or going to do today to make your home sing?
Please go
here
for instructions and/or ideas and come back here to link up to join us today! Please do not put your own "Making Your Home Sing Monday" Linky on your blog.
If you don't want to miss any blogs posts, you can subscribe
by
RSS,
Bloglovin,
Feedly
Facebook or Email
I'd love to connect with you!
I am linking up
to these
linky
parties: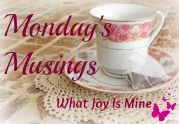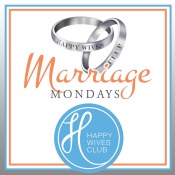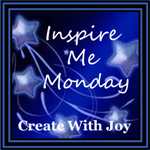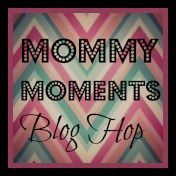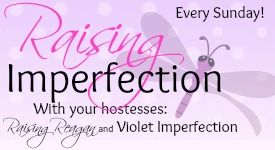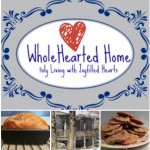 \

\