Image courtesy of Michal Marcol at FreeDigitalPhotos.net
When my husband and I were first married, we went to one of our favorite places for breakfast one morning. We sat across the table from an elderly couple who were having their breakfast as well. They sat across from each other that morning and each read their morning paper, not talking to one another at all.
Right then and there my husband and I looked at one another and made each other a promise that we would
never
do that.
Now, looking back on many, many years of marriage I can tell you that that couple were probably comfortable enough in their marriage to do that, and that it didn't mean they didn't love each other.
I can also tell you that it's possible that one or both of them aren't "morning" people and therefore had made a mutual decision to be quiet together. As I am NOT a morning person I can totally relate to that.....
But, after many years of marriage I can also tell you that many times we have to go outside our comfort zones for the
betterment
of our marriage.
We have to talk when we don't feel like talking
Be quiet when we don't feel like being quiet
Say "I'm sorry" when we don't feel like saying "I'm sorry"
Compromise when we don't feel like compromising
Love when we don't feel like loving
We have to
stretch
ourselves and
better
ourselves. We have to look at our husband's needs and desires and consider
his
feelings as well when making a decision.
Even your language changes. Marriage is no longer me, it's WE.
Even your future changes. It's no longer just me moving forward, it's US moving forward.
It's an adjustment! But once you
make
that adjustment and get that mindset down, it's smooth sailing from there, right?
Wrong.
Because then you add in some kids, or you change jobs or move. Someone gets sick or injured, or loses a job, or
gets
a job. Someone you love dies, another baby is born.......
We make adjustments and bend and flex and stretch throughout our marriages. The beauty of the marriage tie is that it will bend and stretch and move right along with us.
The marriage tie won't break. Unless you break it yourself, or unless he breaks it.
It may unravel a bit, but you can quickly braid and bind it up again with the grace and love that God gives you to give to your man. He has an endless supply.
Image courtesy of nuttakit at FreeDigitalPhotos.net
It's a chord of
three
, you know. You, your husband, and the Lord.
Though one may be overpowered,
two can defend themselves.
A cord of three strands is not quickly broken.
(Ecclesiastes 4:12, NIV)
".....
A cord of three strands is not quickly broken
..." It takes work and time to
break
that chord, and it takes work and time to
repair
that chord.
What are YOU doing today? Breaking or repairing?
If you don't want to miss any blogs posts, you can subscribe
by
RSS,
Bloglovin,
Feedly
Facebook or Email
I'd love to connect with you!
Be sure and come back
Monday
and link up to the
Making Your Home Sing Monday
linky party!
I am linking to these linky parties: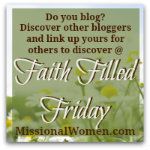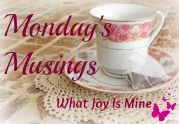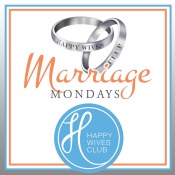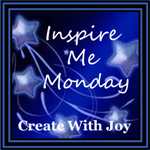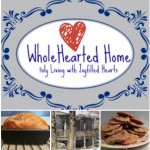 \

\