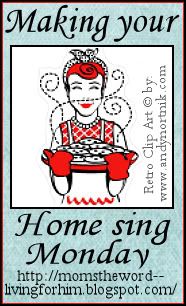 Welcome to the Making Your Home Sing Monday linky party! Every day you are doing something to make your house into a home for yourself and your family (if you have one).
My point with each Monday post is, what are YOU doing or going to do today to make your home sing? It can be an attitude or an action. So have fun, do some blog hopping, and link up!
Thanks!
Topics can include marriage, parenting, encouraging women, organization, cleaning, saving money, our behavior and attitudes, homemaking, homeschooling, recipes....the opportunities are endless.
Note:
We
had

104
linkups last week which is awesome! I'm sorry I wasn't able to visit all of you, but I do thank you and appreciate you linking up! Don't forget to visit one another and try to leave a comment
on at least one blog to encourage someone today! :)
When my husband and I first got married I had trouble saying "no" to people. Anything anyone asked me to do at anytime, I said "yes." Without hesitation. Without thought or prayer. Whether I wanted to or not.
Hubby knew I had a problem saying no and so he agreed to say "no" for me. So for our first year of marriage I used my hubby as an excuse to say "no" to everyone who asked me to do anything that I didn't feel led or like I wanted to do. Now, obviously I said "yes" if a friend invited me out for ice cream. Duhhhhhh.......
Image courtesy of Stuart Miles at FreeDigitalPhotos.net
But if it didn't feel like it would be a good fit or decision for me, I said "I'm sorry, my hubby said no."
That worked for a year until my husband said that everyone must hate him, lol! It was time for me to take responsibility and learn to say no for myself. Sometimes we just have to develop our
"just say no"
muscles!
For some of us, it can be
hard
to say no. We want to please someone, help someone, or we aren't sure whether this would be something God would have us to do or not. We're worried about disappointing God or making someone mad at us. So we struggle. We wonder, when is it o.k. to say "no?"
Image courtesy of Andy Newson at FreeDigitalPhotos.net
Every situation can be different and, as always, you should seek the Lord because sometimes, what looks like a NO should be a YES! But sometimes, it should be a "no." Fun trying to figure it out, huh?!
Here are some things you might want to consider when you're struggling with saying "no."
1. Say no when your schedule is so packed that this will stress and overwhelm you.
2. Say no when someone is trying to bully you into saying "yes" or trying to guilt you into it.
3. Say no when your spirit is telling you that this is a bad idea.
4. Say no when this would cause you to consistently set aside your other God given priorities, such as your family, and this would not line up with the goals/priorities you feel God has given you.
5. Say no when your husband asks you to.
He is your spiritual authority and often, when we are all confused and muddled about what to do, God will speak through our husbands. We need to listen to them!
Of course, there are times when you may think of saying yes. But before you do:
1. Make a commitment to pray over a decision and give it some time to think about it.
Tell the person you need
24 hours
before you get back to them.
2. Check your calendar.
Take a realistic look at your week. Do you have
time
to bake 3 dozen cookies on Wednesday?
3. If you're feeling uncomfortable about the decision, ask and pray about whether you are uncomfortable because of your schedule constraints or just because it's outside your

comfort zone

.
Maybe God wants to stretch you and maybe your "no" should be a "yes."
4. Don't allow yourself to be pressured or bullied into a decision.
Pay attention to your instincts and gut reaction and be prayerful.
5. Seek wise counsel.
This is the time to talk it over with your husband, seek advice of people that you trust and respect when it's a big decision and you are wrestling with it.
Sometimes saying "yes" will be added stress and yet we will say yes because it feels like the right thing to do. That's o.k. There are times in our lives where we're going through stress and difficulty but we can't say no to everything.
Sometimes our "
no"
needs to be a "yes" so that we can faithfully live out what we believe and let God show Himself strong and walk us through it.
What are
YOU
struggling with today? Is it a "yes or a "no?" Trust Him for wisdom today and make your home sing!
What are

you

doing or going to do today to make your home sing?
Please go
here
for instructions and/or ideas and come back here to link up to join us today! Please do not put your own "Making Your Home Sing Monday" Linky on your blog.
If you don't want to miss any blogs posts, you can subscribe
by
RSS,
Bloglovin,
Feedly
Facebook or Email
I'd love to connect with you!
I am
linking up to these linky
parties: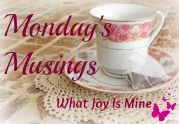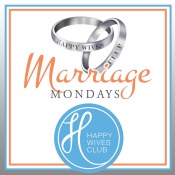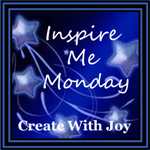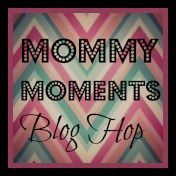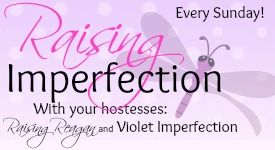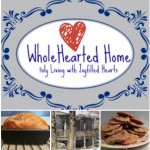 \

\