Image courtesy of Ambro at FreeDigitalPhotos.net
Moms with children can't wait to tell you how rough it's going to be.
I know. You see, I'm one of them.
We make jokes, we tell you our "horror" stories, and we shake our heads wisely and tell you, "Oh you just wait.
You'll
see."
I remember being so excited about being pregnant after nearly five years of trying. And weary, tired moms telling me "Oh sure, you're happy
now
. But wait until you've been up all night and feel and look like something the cat dragged in."
Sometimes we moms joke about being a mom. Seeing your son out of his diaper and covered in poop is not exactly the first thing you want to see in the morning, or the afternoon or evening, for that matter.
But we can top any story
you
have with a
BETTER
one.
More puke. More poop. More tears.
We can steal your excitement and steal your joy and make you feel like an idiot for even sharing your story in the first place.
We're bonding together as experienced moms, as if we're in some special club that YOU can't join. You are excluded, as you're either a non-mom or a
rookie
mom. Because we've been moms a lot longer than you and so
you
don't know anything, right?
You make some comment about a problem you're having and an idea of how you're going to solve it and we look at one another with secret smiles and gaze at you fondly as if you were an innocent child who just said something silly. Because we've been there and we
KNOW
it will never work because obviously YOUR child is exactly like our child. Right?
You share the wisdom that you've learned and the experiences you've had in your few months of parenting and
we just laugh in your face.
"Just wait," we say. "You have no idea. You haven't seen anything yet. Just wait until they turn two. Just wait until they start school. Just wait until they're teenagers. Just wait until they can drive. Just wait until they're young adults."
You will never be able to catch up to us because we will always be one step ahead of you.
By the time your child is walking OURS is running.
By the time your child is potty trained OURS is training her younger sister. By the time your child starts kindergarten OURS is starting middle school.
By the time your child learns to ride a bike OURS is learning to drive a car. By the time your child starts junior high OURS is starting college.
We might be the same age as you or older than you, but if our child is older than your child, we are ahead of you in the "race."
Or, at least, it might seem that way to you
.
We are one step ahead of you, always. And you will never catch up.
And then one day,
YOU
will be walking through the mall, holding onto your active toddler's hand and chasing your preschooler, and you will meet a new mom with a sweet newborn in her arms. You will look her in the eye and say
"Just wait until she's two."
And the cycle begins all over again.
You don't measure up.
This is how it can make you feel, anyway. Like we think we are better than you. Older. Wiser. Smarter. Doing it better, and you're just not good enough.
We don't do it on purpose. We're not trying to make you feel bad. We're not trying to start a mommy war. We're just looking for common ground, a way to connect.
We're looking for someone to laugh with. We're looking for someone to share with. We might even be looking to keep you from making the same mistakes that we did. But we're not
always
trying to tell you what to do when we share with you what
WE
did, we're just sharing our story because you just shared yours.
Sometimes we're just comparing how "they" do things differently now, or maybe even just wanting to share our memories. Maybe we're just wanting someone to
listen
.
We're not trying to start a mommy war. We're just looking to encourage you to hang in there and stay the course, because there's nothing like holding that precious baby in your arms and see it grow into a six year old overnight.
The years pass quickly, and in our sharing of our stories we relieve those special memories one more time. Suddenly the poop story is funny. Suddenly those long ago weary nights turn into something even MORE precious when we are standing there with empty arms, longing to rock our babies just one more time.
Yet we forget that you are YOU. Your personality and interests are different, your child is different, your family dynamics are different. Your life is different. Your God given gifts and talents are different. You are unique. One of a kind.
We have to let you be
you
. We have to let you do it YOUR way. Because this is
your
child, not ours. We had our moment, and this is yours.
You're doing a wonderful job, mom. We're sorry if we ever made you feel like you weren't
.
We're not looking to start a mommy war. We just want to be a part of
your
fight, if you'll let us......
If you don't want to miss any blog posts, you can follow me or subscribe in
your reader
or subscribe on
Bloglovin
,
Feedly,
or by
email.
You can also find me
here
on
facebook
as well! I'd love to connect with you!
Be sure and come back
Monday
and link up to the
Making Your Home Sing Monday
linky party!
I am linking up to these linky parties today: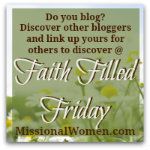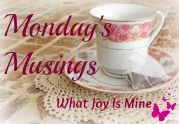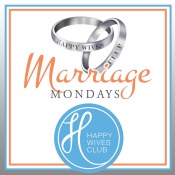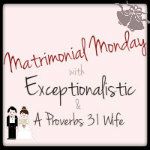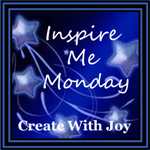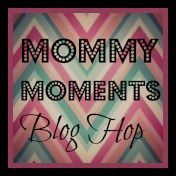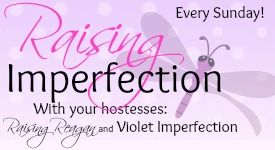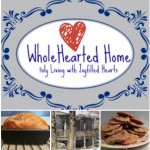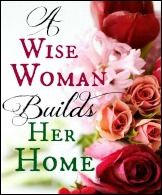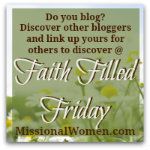 Also,
We Are That Family
and
A Bowl Full Of Lemons