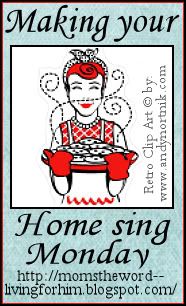 Welcome to the Making Your Home Sing Monday linky party! Every day you are doing something to make your house into a home for yourself and your family (if you have one).

My point with each Monday post is, what are YOU doing or going to do today to make your home sing? It can be an attitude or an action. So have fun, do some blog hopping, link up and don't forget to give a link back

to this post! Thanks!

Topics can include marriage, parenting, encouraging women, organization, cleaning, saving money, our behavior and attitudes, homemaking, homeschooling, recipes....the opportunities are endless.

Note:

We had

85

linkups last week which is awesome! Don't forget to

visit

one another and try to leave a comment

on at least one blog to encourage someone today! :)
Isn't it amazing how our eyes can get so used to seeing something that we no longer "see" it? Isn't it amazing how our bodies can get so used to walking
around
an obstacle that we no longer SEE it as an obstacle? At first we will trip over it, but eventually our bodies will automatically adjust and we will walk around it, every time.
Isn't it amazing how our minds can get so used to
trying
to ignore something that we no longer have to
TRY
to ignore it? We just ignore it automatically? Isn't it amazing how clutter can "disappear" and we no longer even notice it, even though it's right in our face?
Don't believe me?
Go get a piece of paper and a pen right now and come back. Don't worry, I'll wait.
Got it? Good. Let's go!
Walk into your living room and/or family room right now and look around.
Look at your couch and chairs. Check the coffee table, end tables and any other tops of furniture you have in there. Look around you. Don't forget to look up and look at the walls too. Check the floors as well.
What doesn't belong in there? Write it down on your paper, write the item and where it is currently located. Not where it SHOULD be located but where it is
currently
located.
Do you have
more
than one thing that doesn't belong in there? What things are in that room that you walk by every day and no longer see them anymore? Write them down. Are they scattered throughout the room or sort of gathered in one spot? Write that down too. Your list might look something like this:
Forgot about that Christmas decoration, didn't you? It's been there so long you don't even see it anymore! What about the coat. Did you notice that?
Now go into the kitchen
. Look at your counter tops, stove and table, etc. Look on top of your microwave. Look on top of your fridge. What is one thing that doesn't belong in there? Where is it located? Write it down. Is there
more
than one thing? Write them all down. Any special area that they're all gathered in? Put that down too.
Now go into your bedroom.
Look on top of your bed, dresser, nightstands, etc. Check the floor next to the bed (be sure and check
both
sides) and check your closet. What things DON'T belong in your room? Any special spots they're gathering in? Write them down.
Again, don't forget to check the walls, ceiling and floor. Did you forget that birthday balloon that has died a slow death over in the corner? Did you forget that note you taped on the mirror or wall six months ago as a reminder to call the dentist?
Walk into your bathroom.
Look on the counters, sink, bathtub, etc. Don't forget to check the floor and even the towel racks. Anything in there that shouldn't be there? Any laundry that should be in the laundry room? Go ahead and quickly make your way through the rest of the house.
Now grab yourself a snack and sit down and look at your list.
If you are a regular reader of this blog or know anything about me at all you won't even need to
ask
what snack I think you should grab.......
In EACH room, circle the
one
spot that has the
MOST
things listed on it. Does each room have a special clutter spot?
This is your target zone.
Your
hot spot.
This is where you begin. For example, in the living room list above, I would circle "coffee table."
Whatever YOU have circled has become your
go-to spot
in that room. It's where you dump stuff whenever you have something in your hand that
should
be put away but isn't. So you add it to your spot and then pretty soon you don't "see" it anymore.
Want to get rid of the hot spot?
Put it
out
, my friend! Don't let it keep building and building until it's out of control. Put it out
now
before that little hot spot becomes a raging inferno of clutter.
Don't have time to do a serious cleaning?
No problem. I'm all about cleaning the
Lazy Mom
way!
Each day, go into ONE room and put all the out of place items into a laundry basket.
Set it some place where you'll walk by it several times a day, and then empty it throughout the day as you go about your homemaking duties.
Make a list of your hot spots.
Check those spots every day to make sure they are staying clutter free and neat. Check out
this list
for more suggestions on how to keep those hot spots clean
now
and in the future.
Start cooling off those hot spots today and make your home sing!
What are

you

doing or going to do today to make your home sing?
Please go
here
for instructions and/or ideas and come back here to link up to join us today! Please do not put your own "Making Your Home Sing Monday" Linky on your blog. As always, please
don't forget to link to this post
so that others can join the fun!
If you don't want to miss any blog posts, you can follow me or subscribe in
your reader
or subscribe on
Bloglovin
,
or by
email.
You can also find me
here
on
facebook
as well! I'd love to connect with you!
I am linking up
to these parties: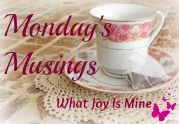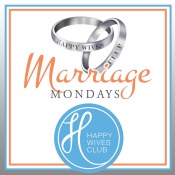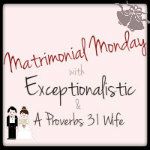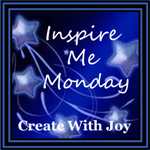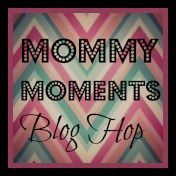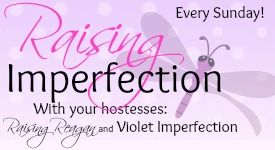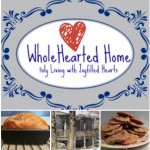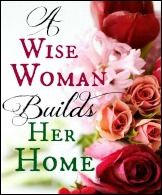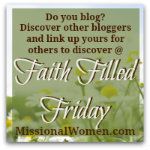 Also,
We Are That Family
and
A Bowl Full Of Lemons