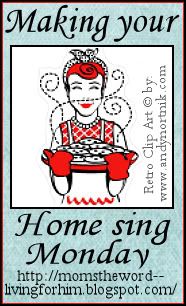 Welcome to the Making Your Home Sing Monday linky party! Every day you are doing something to make your house into a home for yourself and your family (if you have one).

My point with each Monday post is, what are YOU doing or going to do today to make your home sing? It can be an attitude or an action. So have fun, do some blog hopping, link up and don't forget to give a link back

to this post! Thanks!

Topics can include marriage, parenting, encouraging women, organization, cleaning, saving money, our behavior and attitudes, homemaking, homeschooling, recipes....the opportunities are endless.

Note:

We had

75

linkups last week which is awesome! Don't forget to

visit

one another and try to leave a comment

on at least one blog to encourage someone today! :)

Do you find yourself getting frustrated because it seems like housework lasts all day? Do you feel like you literally clean from the minute you get up to the moment you go to bed? Do you feel like your work is never done? Here are some ideas to try to keep housework from taking over your life.
1. SET A CHORE CUT-OFF TIME
It can be so tempting to work late into the evening, after all that's prime time, right? The kids are in bed and hubby is reading the paper or watching t.v., so why not make use of those evening hours? A load of laundry here, unloading the dishwasher there, a quick mopping of the floor, maybe alphabetizing the spices. What's wrong with that?
If you're like me, you will add more things to do and try to accomplish more and more. Soon you will find yourself all wound up and will have a hard time unwinding enough to get to sleep. Not to mention missing alone time with your hubby. For you, housework really WILL have lasted all day if you do that.
Try to avoid any heavy duty cleaning, laundry or any other chores after a certain time and
YOU
set the time. For some it might be 7 p.m. For others it might be 9 p.m. Know when to quit.
2. MAKE A CLEANING SCHEDULE
Some people thrive on schedules, some are horrified of them. Your schedule can be as tight or as loose as you want. It's YOUR schedule.
Make it work for you
.
Having a schedule will keep you from adding more and more jobs into your day and overwhelming yourself. You will be less stressed and less tempted to overload your day when you are working from a schedule. Go
here
to see my weekly schedule and
here
for some more tips.
3. SET BENCHMARKS
Give yourself something to shoot for.
Morning chores done before noon. Afternoon chores done before dinner. Evening chores done two hours before bed.
This way you will know what you are aiming for and will keep from dragging things out all day. Having a time constraint will help keep you focused.
4. BE AWARE OF WHEN YOU ARE PROCRASTINATING
Be sensitive to what jobs you are putting off and/or stretching out.
Some
jobs take all day because we, in essence,
want
them to. We put off, avoid, or stretch them out much longer than we need to because we just don't want to do them. Reevaluate whether the job really needs to be done, done by YOU, or done as often as you
"think"
it should be done.
Break these jobs down into smaller ones, if possible. Do them a little at a time or all at once, whichever you prefer. But if the job needs doing then just DO it and get it over with. You'll be glad you did.
5. LIMIT YOUR INTERNET AND T.V. TIME
One of the reasons housework can take all day is because we keep allowing ourselves to get distracted. We sit down at the computer for "five" minutes and an hour goes by. We can get lost in a t.v. show and
another
hour goes by.
Be aware of these time suckers. The exception is when you're cleaning the
"
Lazy Mom
"
way, but even then your t.v. time is limited by a timer. ;) If you find yourself getting lost in the internet, set a timer and when it goes off, walk away!
6. RACE THE TIMER
Racing the timer can be fun and can make a game out of household duties. Plus, a timer promises you that there will be an end to it. You know that the job isn't going to last forever and you can do anything for 15 minutes right?
7. DON'T FORGET TO EAT
Food is energy. You will work much better and be able to think more clearly and focus on the task ahead if your stomach isn't growling and your mind isn't focused on food because you're starving. You will feel stronger and much better too. So eat!
8. DON'T OVERLOAD YOUR DAY
Don't try to do everything in one day, spread the load out throughout the week. Or have one heavy cleaning day and one light day. You don't have to do everything and CLEAN everything in one day.
9. TAKE REGULAR BREAKS
You might wonder how taking a break will keep your housework from lasting all day and it will seem unproductive and in conflict with #5. Not so. When you take breaks you give your brain and body some down time, a chance to relax and recharge.
Your motivation and enthusiasm will start to build again, which will mean that you will work more effectively. So take regular breaks, then you're ready to get back down to business and finish your day's homemaking duties. Just keep track of your break time! ;)
10. GUARD YOUR EXPECTATIONS
Sometimes the problem isn't our attitude, it's our expectations. They are too high. If you have a newborn, a toddler and a preschooler, you are going to have to accept the fact that you are busy and your lifestyle has changed from before. You are not in competition with your sister who has no children or your neighbor who has nine children.
Maybe you don't have any children but you find that your life is extremely busy and you don't have the time to devote to housework that you used to. Maybe you are in a different season of life right now, and/or your priorities have changed.
When our life changes, our expectations have to grow and change with it. We have to make new adjustments each time we add a new baby into the family, or add another sport or after-school activity for our children. Not to mention adding to or changing our own day or evening activities.
Our lives change and our schedules have to change with it

.
Image courtesy of David Castillo Dominici at FreeDigitalPhotos.net
Above all,
don't forget your priorities.
For some people, starting housework isn't the problem,
stopping
it is. Remember that you don't "win" if you have the cleanest house on the block.
Housework is important as it's hard to function and thrive in chaos. But don't be afraid to throw the schedule out the window and read a book to your toddler, play with your preschooler or cuddle with your baby or other children.
You are a mother, not a machine.
Remember that and make your home sing today!
What are

you

doing or going to do today to make your home sing?
Please go
here
for instructions and/or ideas and come back here to link up to join us today! Please do not put your own "Making Your Home Sing Monday" Linky on your blog. As always, please
don't forget to link to this post
so that others can join the fun!
If you don't want to miss any blogs posts, you can subscribe
by
RSS,
Bloglovin,
Feedly
Facebook or Email
I'd love to connect with you!
Be sure and come back
Monday
and link up to the
Making Your Home Sing Monday
linky party!
I am linking up to these parties: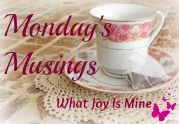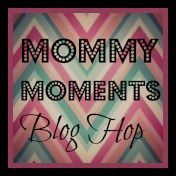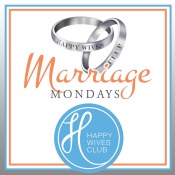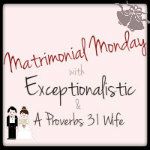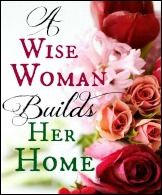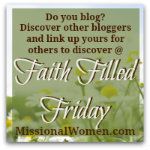 Also
We Are That Family