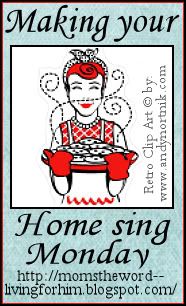 Welcome to the Making Your Home Sing Monday linky party! Every day you are doing something to make your house into a home for yourself and your family (if you have one).
My point with each Monday post is, what are YOU doing or going to do today to make your home sing? It can be an attitude or an action. So have fun, do some blog hopping, link up and don't forget to give a link back
to this post! Thanks!
Topics can include marriage, parenting, encouraging women, organization, cleaning, saving money, our behavior and attitudes, homemaking, homeschooling, recipes....the opportunities are endless.
Note: We
had

98
linkups last week which is awesome! Don't forget to visit one another and try to leave a comment
on at least one blog to encourage someone today! :)
Have you ever started cleaning your living room and the next thing you know you are in the bedroom cleaning out your sock drawer? Have you ever needed to get your house cleaned for company and yet you constantly find yourself distracted by other things and now you're panicking?
Do you find that cleaning takes twice as long as you think it should? Do you get easily distracted by other things when you know you should be cleaning?
You're not alone. I can be extremely focused when I want to be. But can also be easily distracted with something that seems more "fun." So I walk a fine line! ;)
I am one of those....."SQUIRREL!!!!".....people who will often find myself doing one thing when I
planned
on doing something else. It's not that my priorities have changed, it's just that sometimes I....
.look, a chicken!!!!
.......allow myself to be sidetracked from my own goals when I am trying to clean.
Pretty soon I've got a whole bunch of little projects started with nothing getting finished and my house reflects it. Or I will micromanage one
small
area of cleaning and ignore the
huge glaring mess
that's staring me right in the face. Sound familiar?
Do you have lots of little cleaning projects started but nothing finished? Do you have company coming over and are you afraid that you won't get your cleaning done for fear of being sidetracked?
Here are some ideas:
1. Make a list of the things you need to do, starting with the most important and on down to the least important.
This will please those of you who love to feel like you're in control and please those who want instant gratification, because you can cross the items off your list as you go. It will also help those of us who are easily sidetracked to stay focused. Having the important things at the
top
of the list will increase your changes of getting those done first.
2. Be reasonable with your lists.
Having a to-do list with 75 things to do on it that day is too overwhelming. Keep it simple. You don't have to do everything or CLEAN everything today.
3. Keep all your cleaning supplies handy in a bucket or a tote.
That way you can carry them with you as you clean and you won't need to leave the room to get anything, thereby decreasing your chances of getting distracted.
4. In order to avoid getting sidetracked, stay in the room that you're cleaning.
Keep a laundry basket nearby to deposit everything that
doesn't
belong in the room. Just set things in the basket for now and stay where you are.
If you leave the room NOW you are likely to get sidetracked and find yourself alphabetizing your dvd collection in the family room (which is
NOT
on your list), when you
really
should be vacuuming the living room (which
IS
on your list). Just set out of place items in the basket for now, you can put everything away later.
5.
Focus on the majors, not the minors.
If you are having people over, only clean what people are going to see. Don't worry about what they can't see. Now is NOT the time to clean inside the cupboards or drawers. If people see that your floors and surfaces are neat and clutter free, most people are just going to assume that your cupboards and drawers are orderly too.
6 Reward yourself.
For every 45 minutes of work, take a 15 minute break. Just make sure to set that timer so that after your 15 minutes of fun is over you get back to cleaning!
If you're only cleaning for a short time today, promise yourself a treat when you're done! Whether the treat is chocolate, a quick stop on
facebook,
or reading a chapter in your favorite book.
7. Put a temporary ban on all your electronics.
Don't answer the phone, let it go to voice mail. Stay off the computer as well. Save that for your 15 minutes of fun. Unless you're cleaning the
Lazy Mom
way, then t.v. watching is o.k depending on what you're doing, as long as you keep cleaning!
8.
Keep a perspective.
If you're having company over, you want people to be able to have a place to sit, so clear off the furniture. You want them to be able to walk safely, so remove the toys out of their path. You want them to be able to use the bathroom without fearing that it should be condemned, so give the bathroom a quick swipe.
This is what's important right now.
Not folding your laundry, you can do that later, so put it somewhere out of sight. Not reorganizing the books in your bookshelves. Not reorganizing or rotating the food in your pantry.
You're getting ready for company, not an inspection.
9. Know when good enough is good enough.
Remember that they are coming over for YOU, not your home. You're not going to get to everything. There will probably still be cobwebs hanging from the ceiling or the lamp that you forgot to dust. It's o.k. It doesn't have to be perfect.
10.
Know when to stop.
You don't want to be all stressed out and exhausted by the time your company comes. You want to be able to enjoy them. Set a timer for 15 minutes and just relax, if possible, before they come. 30 minutes would be even better! Try this and make your home sing!
What are

you

doing or going to do today to make your home sing?
Please go
here
for instructions and/or ideas and come back here to link up to join us today! Please do not put your own "Making Your Home Sing Monday" Linky on your blog. As always, please
don't forget to link to this post
so that others can join the fun!
If you don't want to miss any blogs posts, you can subscribe
by
RSS,
Bloglovin,
Feedly
Facebook or Email
I'd love to connect with you!
I am linking up
to these parties: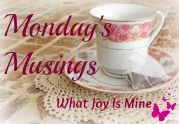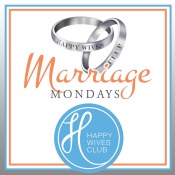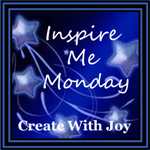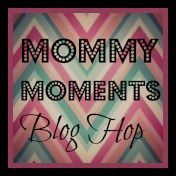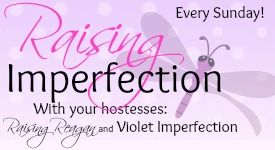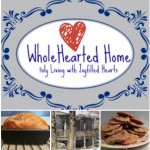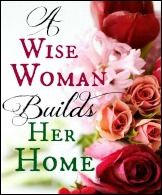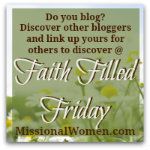 Also,
We Are That Family
and
A Bowl Full Of Lemons