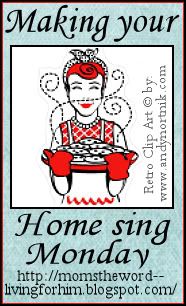 Welcome to the Making Your Home Sing Monday linky party! Every day you are doing something to make your house into a home for yourself and your family (if you have one).
My point with each Monday post is, what are YOU doing or going to do today to make your home sing? It can be an attitude or an action. So have fun, do some blog hopping, link up and don't forget to give a link back
to this post! Thanks!
Topics can include marriage, parenting, encouraging women, organization, cleaning, saving money, our behavior and attitudes, homemaking, homeschooling, recipes....the opportunities are endless.
Note: We
had
112
linkups last week which is awesome! Don't forget to visit one another and try to leave a comment
on at least one blog to encourage someone today! :)
Image courtesy of David Castillo Dominici at FreeDigitalPhotos.net
Does your husband have an annoying habit? Does he leave things lying around the house? Do you beg him, over and over, to pick up after himself? Is it falling on deaf ears? What can we
do
about it?
Why can't we get our husbands to do what we want them to do? After all, it's not
our
responsibility to train our husbands.
Why should WE have to pick up the socks of a grown man?
It's not fair!
Why should we have to load
his
dishes into the dishwasher when we can just keep bugging
him
to do it? Why should we have to live with his pigsty of a home office when,
if we nag him long enough
, he might actually clean it up?
Why can't he just keep the garage clean?????? After all,
WE
can keep the kitchen clean and we use it
a lot more often
than he uses that messy garage. Why can't he just "
grow up?"
We never want to forget that our husbands do
NOT
need to obey us, they are not our children and should not be treated as such.
If I am a wife whose husband leaves his socks lying around, I have two choices. I can pick them up, or I can leave them there.
I can
choose to be happy
or I can dwell on the fact that I have asked him
over and over
to do something about them. I can choose a happy marriage and choose to
ignore
those socks, or I can continue to nag at him.
I can
choose to be miserable
and ruin our evening by having a knock down drag out fight, yet again, about his "refusal" to pick up those socks. Or I can choose to say nothing, pick up the socks
for
him and enjoy my evening with my hubby.
So can you. Of course, you can
also
choose ( and in my opinion really SHOULD choose), at some point, to tell hubby how important it is to you that he picks up those socks daily. But, you've probably
already
told him about it. Over and over.
But if he doesn't do it
,

you can make it a battle or a blessing
.
Image courtesy of photostock at FreeDigitalPhotos.net


Some things just aren't worth fighting over and bringing tension to a marriage.

You can make it a

battle

and fight with him and nag him and refuse to speak with him until he does it, or you can make it a

blessing

and pick it up for him, and PRAY for him and his needs while you do it.

You can turn it into an opportunity to

bless

him or

curse

him. It's your choice.

It seems reasonable to have the expectation that your husband would pick up after himself. He's a big boy, right? I mean, it's not like he changed diapers, chased toddlers, wiped noses or did laundry all day.

He

got to leave the house and hang out with grownups all day, that's almost like "play time," right?

He ought to be able to pick up those socks, put away the newspaper, throw away the dental floss, load his own dishes into the dishwasher, right?

When he DOESN'T do it, it can be frustrating. It can feel like he doesn't care about your home. He doesn't care about

YOU

.

He doesn't care about what's

important

to you. If he did, he'd do what you asked, right? He doesn't care that you've worked hard all day. He's doing it on purpose just to annoy you because he KNOWS that it does. If he really loved you, he would do it, right?

Is that what it feels like to you sometimes? Like hubby just gets to "play" all day at work? Like he doesn't love you enough to pick up his socks?

Is it possible that it's just not as big an issue to him as it is to you? Is it possible he has good intentions but then

forgets

because he hasn't developed the good habits that YOU have?

Did you ever think that maybe it has nothing to do with love and everything to do with self-discipline and poor organizational habits?




Did you ever think that maybe, he keeps forgetting because he doesn't see is as a problem so he's not seeking a solution?

My husband and I used to fight over the fact that he did not keep his home study as clean as I felt it should be. I wanted it as clean as the rest of the house.

I felt that his office was a reflection of

ME

. I saw it as a place of order, organization, and a tribute to

my

ability to manage my home effectively. My husband saw it as a place where he paid bills and occasionally worked from home.

I wanted his home office clean, orderly and organized and I wanted it to STAY that way. My husband just wanted to be able to have his papers on the desk where he could SEE them, as he is a very visual person that way. Out of sight is out of mind with him. If he can SEE it, he can do it. If he doesn't see it, he will forget. So he likes to leave things out as a reminder.

So at LEAST once a month we would argue about his messy study, with me trying to impress upon him my desire to have it clean so that we could leave the door open when guests were over. My husband would try to say that it was o.k. to have ONE messy room in the house, it wasn't hurting anything. Everything didn't have to be perfect. I didn't agree.

It became a big issue with me

and one in which I had to take it to the Lord in prayer quite often, as my frustration would spill over into anger and nagging and resentment toward my husband.

When I let it go, I let go of the annoyance and anger that steals my peace.

I let go of the issue that steals my joy and causes me to focus on the annoyance instead of on my marriage.

I let go of the mountain that I had made out of a molehill.

Is it possible that

you

have your own annoying habits that you forget about? Absolutely! (At least, I know that I do) ;)




Should your husband pick up his socks? Absolutely, in MY mind. Is it worth making a battle out of it and causing undue stress on your marriage? Absolutely not, in my mind.

You can't change your husband. But you can change you. GOD can change you.

You can't MAKE him pick up his socks. But you can choose to ignore it and hope that they find their way into the laundry "magically" by themselves.

Or you can pick them up FOR him and see it as an

act of love and service.




The choices is yours. The battle is yours. Who are you fighting against? Your husband or your own desires?

Is it fair? No, maybe not, but does that really matter? Life is not fair, so let's stop keeping score. What matters is that sometimes we have to

compromise

in marriage. Sometimes

you

compromise, and sometimes he does.

What matters is the

marriage

, not who picks up the socks.

When we serve our families, we are serving the Lord. If you are struggling with your feelings about your husband this morning and can't quite get yourself to do anything for him, can you do it for the Lord? Can you take your feelings in prayer to the Lord, and ask Him to change

YOUR

heart?

What act of service can you do for your husband today to make your home sing?

What are

you

doing or going to do today to make your home sing?

Please go

here

for instructions and/or ideas and come back here to link up to join us today! Please do not put your own "Making Your Home Sing Monday" Linky on your blog. As always, please

don't forget to link to this post so that others can join the fun!

If you don't want to miss any blogs posts, you can subscribe

by

RSS, Bloglovin, Feedly

Facebook or Email

I'd love to connect with you!

I am linking up to these linky

parties: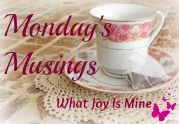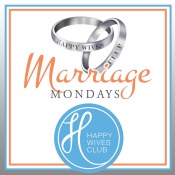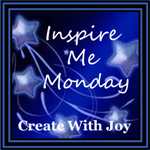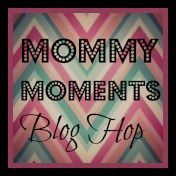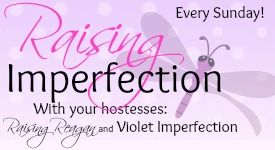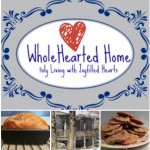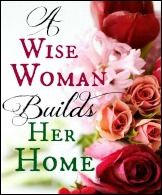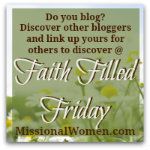 Also,
We Are That Family