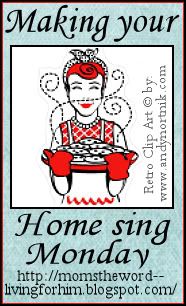 Welcome to the Making Your Home Sing Monday linky party! Every day you are doing something to make your house into a home for yourself and your family (if you have one).
My point with each Monday post is, what are YOU doing or going to do today to make your home sing? It can be an attitude or an action. So have fun, do some blog hopping and if you want, link up!
Topics can include marriage, parenting, encouraging women, organization, cleaning, saving money, our behavior and attitudes, homemaking, homeschooling, recipes....the opportunities are endless.
What is
one thing
that you could do, in five minutes or less, in
EACH
room of your home to
improve
that room today?
Pause a moment and look around the room that you are currently in. Is there something that you could do,
right now
, to make an
instant
improvement in there?
For example, I am in the kitchen as I write this. On the breakfast bar there is a container of vitamins, a cordless phone, yesterday's mail, an empty bowl from last night's popcorn, a camera, a folded up t-shirt, a magazine and a box of medicine, not to mention my laptop.
I peered
BEHIND
my laptop and there is a set of hand weights, our church's phone directory, our address Rolodex (my son and his fiance are working on their wedding list), a greeting card and license tags for our dogs' collars. If I walked through my home I know that I would see other little things here and there that need to be put away.
Maybe you're in the
family room
and as you look around you, you see that there are several dvd's stacked on top of the t.v. cabinet, a bag of chips, empty pop cans, somebody's shoes and socks, the pillows from the couch are on the floor, remotes are everywhere, and several newspapers are lying around. Did I mention that the newspapers are from last MONTH?
Perhaps you're in the
kitchen
and see that there are dirty dishes in the sink, clean dishes piled high in the drying rack, open jars of peanut butter and jelly and a knife sitting on the counter, yesterday's groceries still mostly unpacked on the counter, some mail and papers scattered all around and the garbage can is overflowing.
Just a few things on this table, hardly worth wasting your time, right? You can do it tomorrow.
Or you can do it TODAY and make a major impact in a small corner with just a minor change.
Maybe you just walked by the
bathroom
and noticed that there are towels on the floor, your shampoo, deodorant, perfume, makeup, hair dryer, hubby's shaving cream and the earrings you wore yesterday are all over the counter, a big glob of toothpaste is in the sink and the dog got into the garbage.
Perhaps you are in your
bedroom
and you see that your bed is unmade, you did not put away your clothes last night after you got ready for bed, your shoes are lying on the floor right where you kicked them off, your sock drawer is overflowing, and some dirty dishes are on the nightstand.
Maybe you're in the
living room
and you are admiring the piles of clean laundry on the couch waiting to be folded, a wadded up tissue that you're
NOT
admiring, several library books, more newspapers, an empty milk glass, and your coat and purse are tossed over the back of the couch.
For some people, the problem is time. We think that we don't have
enough
of it. We wait for big blocks of time to come, hours even, so that we can get our home
"ALL CLEAN"
at once.
If we can't get it
ALL
clean at once, then we don't want to clean it at all. So it just sits there, getting messier by the minute while we wait for the huge blocks of time that never come.
You don't have time to worry about time. You don't have the time. A journey is taken one
step
at a time, a pound is lost one
ounce
at a time.
A home is cleaned one item at a time.
Let's say you put away the dvds in the family room. Sure the pop cans, shoes and socks are still there and the pillows are still on the floor. But the dvd's are put away and so
that
area is neat.
Never underestimate the major impact of a minor change.
The next time you're in there you can put away a few more things. Soon your whole family room will be neat, and it all only took minutes, and you can do the same throughout your home.
Make good use of small changes this week and you'll see a
BIG
change in making your home sing! When we bless our home in a small way we bless our family in an even bigger way. A calm, orderly, peaceful home can make for a peaceful mom! ;)
What are

you

doing or going to do today to make your home sing?
Please go
here
for instructions and/or ideas and come back here to link up to join us today! Please do not put your own "Making Your Home Sing Monday" Linky on your blog. As always, please
don't forget to link to this post
so that others can join the fun!
If you don't want to miss any blog posts, you can follow me or subscribe in
your reader
or by
email.
You can also find me
here
on
facebook
as well! I'd love to connect with you!
I am linking up to these parties: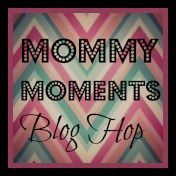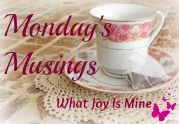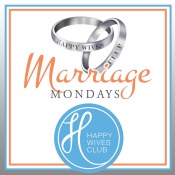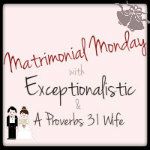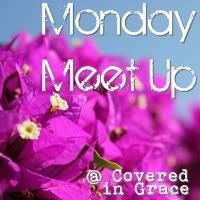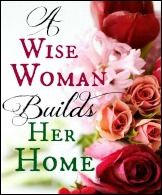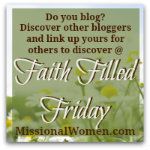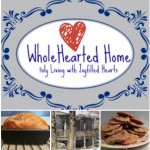 and
A Bowl Full Of Lemons