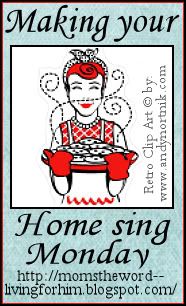 Welcome to the Making Your Home Sing Monday linky party! Every day you are doing something to make your house into a home for yourself and your family (if you have one).
My point with each Monday post is, what are YOU doing or going to do today to make your home sing? It can be an attitude or an action. So have fun, do some blog hopping and if you want, link up!
Topics can include marriage, parenting, encouraging women, organization, cleaning, saving money, our behavior and attitudes, homemaking, homeschooling, recipes....the opportunities are endless.
One of the natural reactions of a child to correction or constructive criticism is to defend or give an explanation. When they do this, it may sound as if they are making an excuse or as if they don't believe that they did anything wrong.
While that may be true for some, others may just want you to know that their
intent
was not to disobey, and they may just want to clue you in to their thought process. This can lead to a heated discussion because, to the parent, it sounds as if the child is making excuses and not accepting responsibility for his actions.
But the child is frustrated because he
knows
what he did was wrong, but he just wants you to
understand
why he did what he did.
Differing viewpoints can be a problem too. For example:
Mom:
"I told you to go to bed! What're you doing up?
Child:
"I'm doing my homework!"
Mom
:
"
You should have done it earlier. You are being totally irresponsible."
Child:
"No, I'm being
responsible
. Being irresponsible would be going to bed
without
doing it. I am doing my homework so I am being responsible."
Mom:
"But it's 1:00 in the morning!"
A discussion such as this can go round and round. Mom doesn't care
what
the child was thinking, all she cares about is the fact that the kid put off his homework and is now staying up late to finish it, instead of doing it earlier in the day when he had the opportunity.
The kid doesn't understand why mom is upset as he feels he's being totally responsible by doing his homework, even if it
is
1:00 in the morning.
Mom gets mad because she thinks her child isn't accepting responsibility and the child doesn't get it because he thinks he
is
being responsible.
Another time
.......
Sometimes your child can
seem
like he's lying to you in his answers or responses, when he is actually telling the truth.
It's just that it's a
different
truth.
His
perspective
is different, so he is presenting a
different
truth than the one you THINK you are talking about.
Which is why he may be answering the question he

thinks

you are asking, instead of answering the question you actually asked.
Isn't parenting fun????? ;)
The key is to take a deep breath, step back and prayerfully
listen
to what he is saying.
What you say is not always what they hear.
The issue
you
'
re
talking about is not necessarily the same issue they are talking about.
You are still talking about track A but he has moved on to track B.
This is why we sometimes look at our children and we wonder if we are speaking the same language or are even in the same room having the same conversation at the same time. Maybe even wondering if you're both on the same planet.
Repeat back to him something like, "What I hear you saying is......" or "I heard you to say that sometimes you feel......" so that you can make sure that
what he is saying is what you are hearing.
Sometimes his
"me" filter
may be turned up too high. That's what
I
call it, but it just means he is filtering everything you are saying through how it relates to
him
. Which means that he may infer insult where none is intended, and suddenly you are no longer talking calmly about the issue at hand, and instead are dealing with a hurt and upset child who seems to be talking about something totally different. Again, you go back to that whole same planet thing.
Calmly ask him to repeat back to you what
he heard
you
to say, and take the time to clarify what it was you
actually
said, if necessary. This way, misunderstandings can be cleared up early before developing into bigger ones.
Remember that communication isn't just talking, it's
listening
too! Also remember that listening
isn't
trying to figure out what you're going to say
next
as soon as they stop talking. That's not listening.
Listen in love,
with your
whole
heart because you love them and want them to know that what they say is important to you. Listen to your child and make your home sing this week!
What are

you

doing or going to do today to make your home sing?
Please go
here
for instructions and/or ideas and come back here to link up to join us today! Please do not put your own "Making Your Home Sing Monday" Linky on your blog. As always, please
don't forget to link to this post
so that others can join the fun!
If you don't want to miss any blog posts, you can follow me or subscribe in
your reader
or by
email.
You can also find me
here
on facebook as well! I'd love to connect with you!
I am linking up to these linky parties: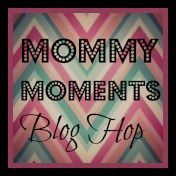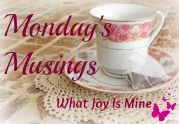 also
Wholehearted-Home
and
We Are That Family