Welcome to the Making Your Home Sing Monday linky party! Every day you are doing something to make your house into a home for yourself and your family (if you have one).
My point with each Monday post is, what are YOU doing or going to do today to make your home sing? It can be an attitude or an action. So have fun, do some blog hopping and if you want, link up!
Topics can include marriage, parenting, encouraging women, organization, cleaning, saving money, our behavior and attitudes, homemaking, homeschooling, recipes....the opportunities are endless.
Image courtesy of photostock at FreeDigitalPhotos.net
Don't fight about your marriage. Fight
FOR
your marriage. We know that we can't change our husbands but with God's help, we can change ourselves. Here are some ideas to encourage you to fight for your marriage today!
Pray for your husband. Every day.
There are times in a marriage when we don't feel like praying for the ones we love, because we are upset at the moment. But that is
exactly
the time when we
need
to pray for them the most.
Don't expect your husband to read your mind.
Early in our marriage I felt that if my husband really loved me, he'd be able to know exactly what it was I wanted or needed for him to do. How unfair is that? Yet I persisted in that feeling for awhile. It is unfair of us to put that expectation on our husbands.
Keep the lines of communication open.
We need to be able to tell our husbands what we are feeling and thinking, and they need to be able to do the same. I was a poor communicator when I first started dating my husband, and that was a slight concern of his when we were dating.
My husband wanted to talk about every problem situation right away, and I closed up.
He needed to talk and I needed space.
He was there - ready to talk, and I was there - running away. We had to learn HOW to reach a compromise. He needed to learn to give me the space and time that I needed, and I needed to learn to force myself to open up to him.
He would be asking me "What are you thinking? What are you feeling?" and I didn't KNOW what I was thinking or feeling. I needed
processing
time. I needed to think things through so that I didn't say hurtful things because I was upset, or say things I didn't mean.
Timing is everything.
Many times, as wives and mothers, we can't wait for our husbands to come home so we can unload on them about our day or tell them about a problem. The minute hubby walks through the door......
BAM!
Poor hubby doesn't know what hit him.
Choose your time.
Give your husband a chance to get his coat off and say hello first and de-stress a bit if he needs to, (unless it's an emergency). This can actually help avoid conflict.
Remember that forgiveness isn't just a word, it involves a continual action.
Forgiveness isn't just a one time thing. Many times it has to be given over and over as we remind ourselves of a hurtful thing that hubby did an hour ago, a week ago, six months or even years ago. We need to turn off the tape recorder in our head that keeps playing "Don't forget what he
DID
to you" over and over in our heads. When he's asked for forgiveness and you've given it -
let it go.
Say "I'm sorry, please forgive me" when you need to.....and mean it!
Don't just wait around for
him
to say it first or say "I'll say it when he says it." Marriage is not a game of power and control and who has the upper hand. It's a partnership, and humility and submission, and looking out for the other's needs. It's not a race, it's a relay. You're working together as a team FOR each other - not against each other.
Don't neglect him.
As a mom, it is soooo easy to place our children's needs ahead of our husbands. After all, he's a grown man, right? A hungry baby or a diaper change is important and he can wait, can't he? Pretty soon, that becomes the norm and hubby is neglected and forgotten in a sea of our children's demands.
We can't afford to neglect our husbands.
Make time in your day to let your husband know that he is important to you. Listen to him, really listen, when he talks to you. Ask him if you can get him anything. Ask if he has any prayer needs. Ask him if he has any errands or anything that he needs you to do - then DO them.
Date your husband once a week.
This can even be done at home after the children are in bed. It can even be something as simple as a walk. It doesn't have to cost money. Just spend some time together, and don't spend all your time talking about your children or unloading on each other. Enjoy each other's company and laugh together!
Greet him at the door when he comes home.
This is something that we did when the kids were little. We greeted daddy at the door. Even if I had to grab the baby and a diaper, lol! This was not done so that I could dump the kids on daddy the minute he came through the door. It was just a simple "Welcome home."
I still do this today, whether it's my husband or the children coming home. Sometimes I have an arm full of laundry or soapy dish washing gloves on, but I do try and greet them to welcome them home again and let them know they were missed.
Don't neglect touch.
I remember when my kids were little my hubby came up to give me a kiss. Just a simple kiss. I was in the middle of something (probably cooking dinner or doing dishes) and I just didn't want to be touched. I was tired and saw it as another "demand" on me, even something as simple as a kiss. I was also afraid that a simple kiss might commit me to something more and I just didn't know if I had the energy!
We don't want to neglect the physical aspect of our relationships. Even something as simple as a squeeze of the hand and/or a hug or kiss can let our husbands know that they are still important to us.
Don't mother your husband and try not to nag.
Whew! That's a tough one!
Proverbs 21:9 says "

Better to live on a corner of the roof

than share a house with a quarrelsome wife."
When we nag and nag, our husbands tend to tune us out, which only makes us nag more!
We can give him that honey-do list and let him know what needs doing. Then we can prayerfully determine not to nag him about it.
We can choose to be thankful for what he DOES do instead of dwelling on the things that he DOESN'T do.
We have a choice.
What choice are YOU going to make today?
If you don't want to miss any blog posts, you can follow me or subscribe in
your reader
or by
email.
You can also find me
here
on
facebook
as well! I'd love to connect with you!
I am linking up to these linky parties:
The Better Mom
Time Warp Wife
The Alabaster Jar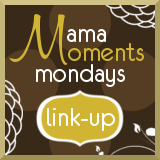 Marriage Monday
with "The Joyful Family"